Holiday Villa Johor Bahru: New Hotel Near KSL City Mall
Malaysia is one of the popular destination for tourists and honeymoon visitors in Asia and the beautiful province Johor Bahru tops the list of attraction. The area has been crowd puller for tourists from different faces of the Earth. It is due to the wide range of attraction;
Johor Bahru hosts a popular theme park in Asia namely, Legoland Malaysia. Legoland Theme Park Malaysia plays a vital role to attract a lot of visitors especially from Asia, local people and Singaporeans.
Moreover, the city has the Lotus Desaru Beach Resort that entices the tourists with its distinct aromas.
The beautiful islands off Mersing has also been blessed with seamless commercial prosperity and thus, a diving and snoerkeling spot for travelers and divers as well.
Johor Bahru continues to top the list of vacation spots.
Now, when someone decides to stay at Johor Bahru, these all factors might be important to know. But we cannot rule out the importance of proper accommodation space and facilities to make the destination a favorite for all.
It is a trait that has wonderfully contributed to the Johor Bahru Tourism as the place hosts numerous hotels and accommodations with excellent services. The beautiful region also has a wide collection of hotels and resorts.
Every corner of Johor Bahru hosts well equipped resorts that are full of amenities and can be booked at affordable prices. The richly decorated, meticulously designed and grand elegant styled hotels are made to ensure that you have a comfortable staying experience at the place.
Most of the hotels are sprinkled with majestic appeal and effervescent artistic radiance.  Whether you seek a comfortable stay or lavishing royal treatment demand, the Holiday Villa Hotel Johor Bahru is sure to rule your hearts. The place is nothing less than a palace made to provide the customers with superior staying experience.
Holiday Villa Johor Bahru: New Hotel In JB
Whether it is your first time to Johor Bahru or you are a regular visitor to the city, Holiday Villa Johor Bahru is a perfect choice.
The hotel stands as a blend of exquisiteness, comfort, elegance and hospitality by cordial staff. One should not forget the affordability factor as well. Reaching the hotel is easy and rest all comes within their services.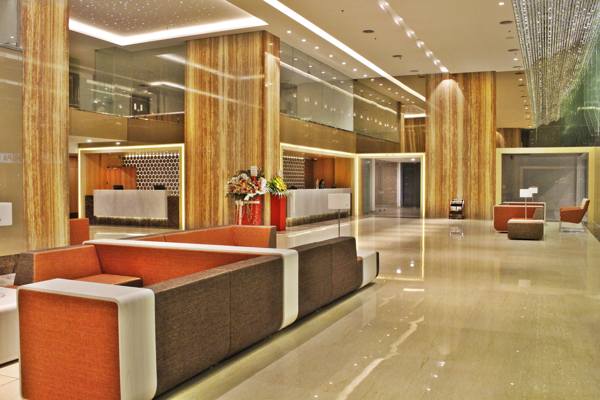 Being a tourist attraction, Holiday Villa provides comprehensive services and modern amenities in the form of cozy and comfortable rooms, luxurious lounge, presidential suites etc.
A marvel of hospitality, the hotel also serves as a great spot for honeymoon couples. Whether you are looking for business stay and demand them for meeting and banquet facilities or want to get served with unmatched dining and entertainment channels, this is one stop shop for your needs.
Facilities at Holiday Villa Hotel Johor Bahru:
Though the place is never short of amusement and facilities, yet a few highlights of the place include:
345 rooms and suites of different size and budget to make it an easier and wise investment for a stay to all sorts of guests and clients
3 Level entertainment center as no vacation is complete untill the times you are tired of fun and more fun!
2 Levels of Commercial Retail shops for business clients and adding further convenience to regular clients
Infinity Pool- No more need of finding a suitable and lonely corner in the pool to relax as you can jump into this jumbo-sized pool without a wait!
Gymnasium equipped with all modern types of equipments and machines. Buff up and stay healthy when away from home
Spa, Sauna and Massage: When tired or bored, give your body a healing touch with massage and spa services. Relax, rejuvenate and get ready for another round of fun without any pain or stress
Free WiFi- Stay connected to the online world, browse seamlessly and keep your family and friends updated with your social media accounts as the hotel provides free WiFi services
Money Changers: Money and currency exchange can never be a problem if you are at Holiday Villa. Just transform the amount to local or national currencies and make payments
Car Parking: What else could be a more happening thing about a place than offering car parking space to keep you away from the hassles of hiring transport and rentals every time you have to step out?
Location of Holiday Villa Hotel Johor Bahru
Holiday Villa Johor Bahru is just at 30 minutes ride or 27.5km from the Senai International Airport which makes it easy to reach, well connected and direct destination for many tourists.
This 4-star hotel is about 11 minutes ride or just 5 kilometers away from the ferry jet of Stulang Laut.
Holiday Villa Johor Bahru is positioned along the main road of Jalan Dato' Sulaiman in Century Garden. The road is the sole way to reach and come back from Tebrau Highway.
The gates of the hotel open to showcase a big and meticulously designed lounge and reception area. The cordial staff at the Holiday Villa is ever welcoming and ready to help each visitor with expert services and advice.
Have and experience the Leisure at Will as you will get hands on to a big swimming pool, well connected to major attractions of city, bar, spa, massage, gymnasium and a lot more within the hotel. The well-structured hotel has been centered on the clients' needs.
How To Get To Holiday Villa Hotel Johor Bahru
1. Taxi To Holiday Villa Hotel JB
Looking for transportation from Singapore direct to Holiday Villa Hotel Johor Bahru? Now, you can reserve online to get the private taxi service at affordable price only at SGMYTAXI. Don't hesitate to contact us for more info!
The experience of reaching the Holiday Villa Hotel Johor Bahru can be exceptionally relaxing with com. Hiring an affordable taxi is the best way to reach your destination. SGMYTAXI provides online booking option and a wide array of vehicle options to choose from as per your size and budget.
2. Bus To Holiday Villa Hotel JB
Whether you take a bus or car or any other road transport, you will reach the Holiday Villa in a few minutes at the 4 star accommodation has easy access to Tebrau Highway, Jalan Skudai and Jalan Tun Abdul Razak as well as North-South Highway (PLUS).
Contact Information:
Holiday Villa Johor Bahru City Centre
Address: No.260, Jalan Dato Sulaiman, Taman Abad, 80250 Johor Bahru, Johor, Malaysia.
Phone:  +607-290 3388
Email:
[email protected]