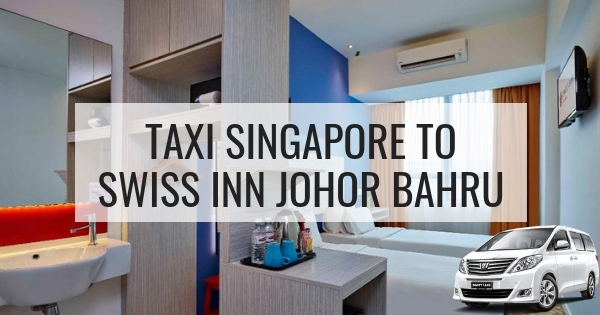 Booked a stay at Swiss Inn JB but don't know how to get there?
This article is meant for you!
Located right in the hear of Johor Bahru, Swiss Inn JB is merely 10 minutes from CIQ checkpoint.
Its strategic location has made it a popular hotel choice by many Singaporeans.
For health-conscious travellers, gym is offered and for business travellers, there are meeting rooms and the hotel provides work desk in your room too.
We've also help you to figure out the most convenient way to Swiss Inn JB from Singapore.
After reading this article, you will have no problems in getting to this beautiful hotel.
Let's find it out!
Taxi from Singapore To Swiss Inn JB
Do you know that the most hassle-free way to Swiss Inn JB from Singapore is by taking a taxi? Despite travel in comfort, you even get to avoid the long waiting queue at the customs! Sounds cool, isn't it?
In Singapore, you can get this convenient and personalised service from SGMYTAXI.
Being the private taxi company that provides exceptional cross-border taxi services, they are dedicated to every customer in a caring yet professional way. This attentive service has made them receive endless return customers until now.
Why Choose SGMYTAXI Services?
This service will bring you cross-border – from Singapore directly to Swiss Inn JB.
They can pick you up at any points in Singapore, even right at your doorstep.
The pick-up time is flexible, fully depends on your schedule.
At immigration checkpoint, you don't need to alight from the taxi with all belongings and queue up just to get a stamp on your passport. You get to avoid the long queue that could take up to hours during peak hour.
All the drivers you get are well-trained in driving skills and manners.
They offer luxury fleets that can accommodate up to 10 passengers. All have ample luggage space and the seats are extremely comfortable.
You only need to sit back and relax all the way.
The rates are very reasonable and affordable.
You can book a ride online. The booking process is very simple and fast.
Good services always come with good reviews. To know what SGMYTAXI's customers are saying, visit their testimonial page and be amazed at how exceptional is their service!
If you are interested in booking a ride with SGMYTAXI, kindly fill in the booking form and click the submit button. After that, be alert with your email notification as they will confirm the booking with you through e-mail. If you have any enquiry, don't hesitate approach or contact them to know more.
Swiss Inn JB
Perfect for both business and leisure travellers, Swiss Inn JB is a stylish hotel where each floor boasts artistic decoration in a vibrant tone. This location is right in the heart of Johor Bahru as it is surrounded by many key government offices in Johor.
Offering 205 rooms ranging from Twin Room to Tatami 6 Room, all room features modern yet funky interior to ensure a pleasant stay. The Tatami 6 room is really ideal to have a group vacation like bachelor's party or family gatherings.
Price Starting From:
RM124 @ SGD$41 (include hotel tax and service fee)
Swiss Inn JB Highlights:
32' LCD Flat Screen TV with 22 Satellite TV Channels
Coffee and Tea Making Facilities
24-hour Security
Gymnasium
Complimentary Wi-Fi
Hair Dryer
Individually Controlled Air Conditioning
Meeting rooms – Little Small Space & Little Big Space
Restaurants – Rilek the Café & Kawan the place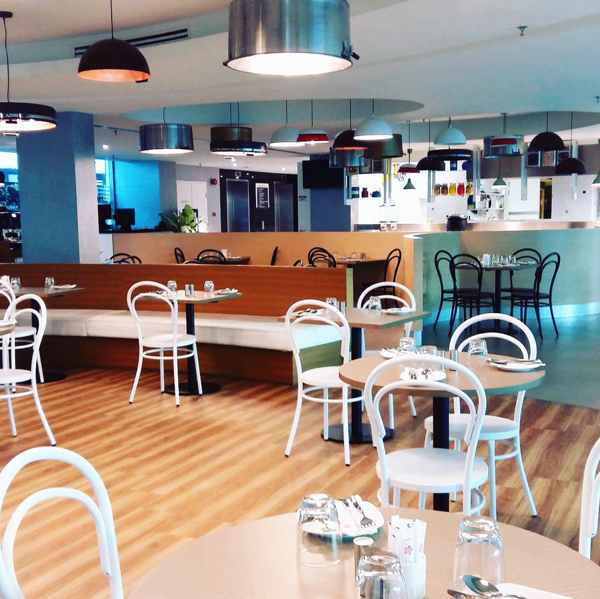 Complimentary shuttle drop-off service
Electronic Safe Box
Tips & Reminders:
All rooms offered are non-smoking room.
Each floor comes with different colour. You can ask to stay in the floor at your favourite colour.
Family room is located on higher floors. Suitable for all ages as lift is available.
Hair dryer, iron and ironing board is provided in every room.
Breakfast is inclusive in room package. They offer good spread of local delights.
Baby Cot is available upon request.
There is international plug point in every room.
This hotel caters to banquet and conferences. Meeting Packages offered are inclusive of typical meeting facilities and complimentary drinking bottles. You need to have at least 30 persons to book a meeting package.
Parking lots are available on level 3 and level 4. Free to all in-house guests.
Safety is guaranteed as there will be CCTV Surveillance and only guest will be given a lift key card to get access to the lift.
Address:
Lot No. 512, Jalan Syed Mohd Mufti, 80000 Johor Bahru, Johor, Malaysia.
Contact:
+607-218 3333
Email:
[email protected]
Facebook