Where to stay in Desaru Coast?
Here we've got you the best desaru beach resort / hotel to delight in some vitamin sea (c).
Desaru is well-known for its pristine beaches, fantastic water sports and surrounded by lush green natures.
The idea place of weekend getaways from Singapore for the beach retreat to unwind and recharge for family, couples, friends and even business travellers!
We've come across 8 best resort in Desaru that offer boundless activities, extensive luxury facilities with elegant and spacious furnishings that will leave nothing but great memories.
Don't believe it? Read on to enjoy your best holiday experiences now!
8 Best Resort In Desaru Johor (Near Beach)
1. The Westin Desaru Coast
The Westin Desaru Coast is one of the Desaru best resort that will sure give a wow-factor to everyone.
While providing an internationally recognized 5 stars services, they also offer an extensive facilities that let guest relax and enjoy every moment of the stay.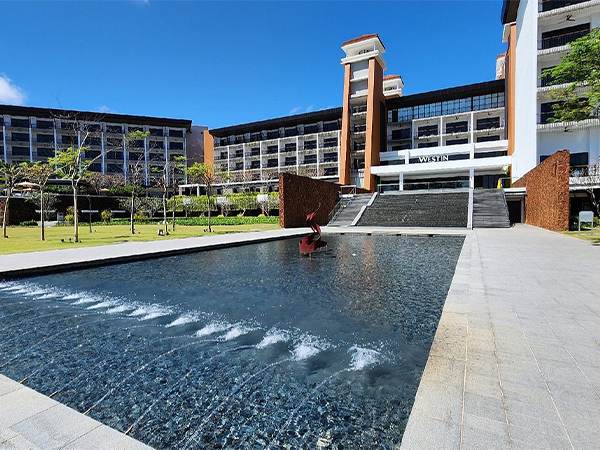 It offers 275 rooms, high-class Desaru Coast Conference Centre that comes with full-scale amenities and rewarding programs for guest to get exclusive offers.
2. Hard Rock Hotel Desaru Coast
I'm pretty sure you've heard of Hard Rock Hotel with its rocking style and attitude.
Johor has finally brought in this international chain resort and this new resort in Johor is launched in Desaru Coast adjacent to the new Desaru Water Park.
It's one of the best hotel in Desaru so far.
Also read: 12 Awesome Hotels Near Johor Senai Airport
Dip into the melody and resonate your soul with fine music of all genre while experience all the luxury that Hard Rock Hotel Desaru Coast provide.
3. Anantara Desaru Coast Resort & Villas
When you mix indulgence and luxury, you'll get Anantara with its exceptional first-rated services that make your stay extraordinary.
What's more, they've finally place a spot here in Johor, Malaysia, close to Els Club Desaru Coast Golf Course.
Be spoilt for choice in their outstanding facilities and dining experiences that create a lifetime experience for guest of all ages.

4. One&Only Desaru Coast
Not forgetting another luxury branded resorts that offer a calming view of the South China Sea.
One&Only Desaru Coast has 46 units of beautiful suites together with 48 units of residential villas that is sure to make a mark in the map of Johor.
Also read: 13 Best & Cheap Hotels In Johor Bahru
Among the other resorts, this is one of the newly resorts that is a sure-fire way to increase the tourism economy in Johor.
Find out more on the long-awaited luxury vacation at Desaru Coast.
5. Lotus Desaru Beach Resort & Spa
Immerse yourself in the internationally known beach resort and spa that is surrounded by the pristine beach and fringed by palm trees.
Lotus Desaru Beach is the ideal location for family, weddings, fun gatherings, business and holidaymakers.
Price Starting From:
RM266 @ SGD$90 (include hotel tax & service fee)
Hotel Highlight:
Kitchenette
BBQ and buffet dinner every Saturday night
Hawker and steamboat dinner every Friday night
Relax the evening with cocktails and wine at Beach Hut
Indoor activities such as; mah-jong, twister, carom, table tennis
Outdoor activities such as; volleyball, soccer, handball
Group activities; tug of war, telematch, sandcastle
Waterpark
Spa
Sea sports
Meeting packages
Wedding packages
Good To Know:
No durians, mangosteens or fruits allowed in the room
No cooking and steamboat allowed in the room
Choose the room facing the waterpark or the sea
Ample parking space
Short walking distance to the beach
Breakfast buffet has plenty of choices
Buggy service every 5 minutes
Pick the room away from the front and waterpark to avoid the noise
6. Sand & Sandals Desaru Beach Resort & Spa
Enjoy an ultimate beach getaway to relax and get to have that 'me' time here at Sand and Sandals Desaru Beach Resort. They commit to provide personalized services to all their guest that will leave with beautiful memories.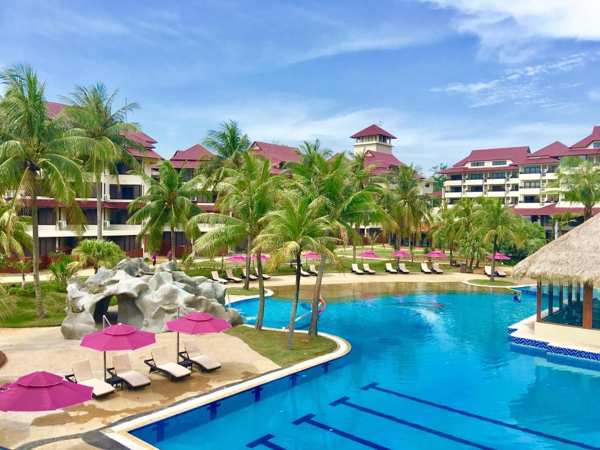 Price Starting From:
RM 375 @ SGD$127 (include hotel tax & service fee)
Hotel Highlight:
Has many different types of rooms: garden view, pool view, private garden, private pool, family suite, duplex suite and superior room
Indoor and outdoor spa
Authentic Thai cuisine at Snuk Thai Street BBQ
Wedding packages
Gym
Tropical pool
Free WiFi
In-room dining
Airport shuttle
Resort shuttle
Meetings and events packages
Good To Know:
Scooter rental available
Book indoor or outdoor activities at the Game On counter
Poor internet coverage
Pick the deluxe room, as it is more worth it
Pool is dirty with dry leaves
Live band in the evening
The restaurant at the beachfront taste better
Balinese massage is highly recommended
Breakfast buffet is bland
7. Desaru Tunamaya Beach & Spa Resort
Have a little retreat at the beach while leisurely soaking up the sun sounds like a dream? Desaru Tunamaya Beach & Spa Resort makes your dream come true by creating that perfect tropical heaven where the sun, sand and sea meet together.
Price Starting From:
RM461 @ SGD$155 (include hotel tax & service fee)
Hotel Highlight:
Standard, deluxe and suite rooms
Relish in authentic Thai in Aroi Thai
Local and western cuisine in Pwana Restaurant
Relax the evening at Ombak bar
Pool
Gym
Retail shop
Kids playground
High ropes adventure
Sea sports activities
Team building activities
Local tours
Wedding planner services
Meeting and event packages
Good To Know:
Limousine and airport transfer service
Pool float service
Choose the room on the top floor to have a break taking view of the beach
Breakfast has limited choice
Choose the top floor to minimize the noise
Deluxe room at the ground floor has easier access to the pool and beach
All the room faces the sea
8. Amansari Hotel Desaru
Looking for a place on your business or leisure travels that is accessible to malls, lots of eateries and other facilities?
Look no further as Amansari Hotel Desaru has all these to offer and more!
Comfortable, spacious and elegant furnishing- this is the place for a relaxing getaway.
Price Starting From:
RM246 @ SGD$83 (include hotel tax & service fee)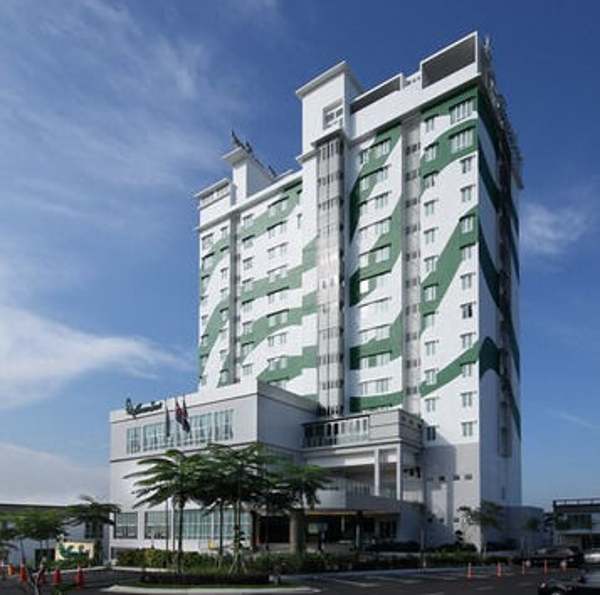 Also read: 15 Best Beach Resorts In Johor
Hotel Highlight:
Free WiFi
Minibar
Coffee/ tea-making facilities
Pine café specializes in international cuisines and serves breakfast only
Dry cleaning or laundry services
Complimentary bottled water
Luggage storage
Good To Know:
Buffet breakfast lack of choices
No swimming pool
Limited parking spaces
Plenty of eatery and grocery shops nearby
Room deposit is requested to pay upon check-in
Open bar on first floor with live band playing in the evening
Amansari Hotel Desaru
Address: No.127, Jalan Kempas 1, Taman Desaru Utama, 81930 Bandar Penawar, Desaru, Johor, Malaysia
Contact: +607-828 0200
Email:
[email protected]
Private Car/Taxi From Singapore To Desaru Resort
If you're wondering how to get to the hotels and resort in Desaru from Singapore that is hassle-free, comfortable and affordable? SGMYTAXI is always ready to help you!
SGMYTAXI is the leading private car to Desaru services from Singapore to any hotels and resorts in Desaru and vice versa.
It is highly recommended to ride with them because they offer direct pick-up services from Singapore to Desaru at your own preferred time!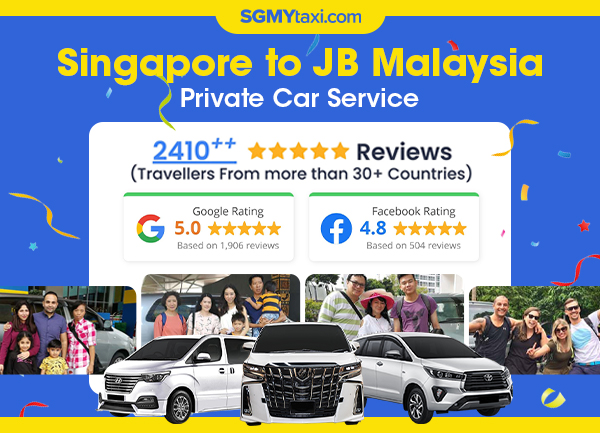 They have reliable drivers who are trained in terms of driving skills and ensure your safety as priority. The company also provides well-maintained fleets that can accommodate up to 7 passengers and has ample luggage spaces too.
You may visit their website for detailed booking procedure and pricing. Contact them or book online today, it's easy with SGMYTAXI!