There is no other place like Rawa Island in Malaysia.
It is unspoiled, authentic and beautiful.
The island's beauty and serenity are well preserved.
Also, it is the perfect place for a tropical escape.
With little development, Rawa Island might be lesser-known but it still attracts nature lovers from all over the world.
Plan a visit to Rawa Island, you will never regret and you get to experience island life to the fullest.
Today, I'm going to share with you how to get to Rawa Island from Singapore as well as everything about Rawa Island, Johor.
How To Get To Rawa Island From Singapore
1. Private Car From Singapore To Rawa Island
You can hire SGMYTAXI private car service to get to Mersing Jetty from Singapore at affordable price. The professionally trained chauffeurs will ensure a comfortable and reliable journey to Mersing Jetty.
Up until now, there is no direct transport service offered from Singapore to Rawa Island. One has to go to Mersing Jetty, take a ferry or boat to get to Rawa Island. Mersing, the only gateway to Rawa Island, is a small and peaceful city located in the East Coast of Johor.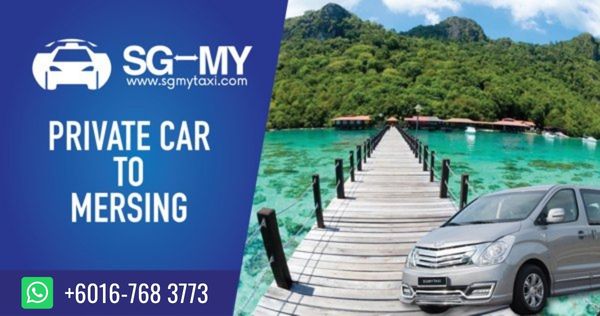 Looking for a hassle-free ride to Mersing? SGMYTAXI is your best choice. They are dedicated to providing exceptional transport services at the most affordable rates.
Variety of MPV fleets are available to provide quality and diversified services to customers. The specially designed private car is featured with cool air-conditioning system, a clear stereo system, and lush luxury seats.
The comfortable yet luxury fleets offered include Toyota Innova and Toyota Alphard. The fleets can accommodate up to 7 passengers and the lush seats guarantee to relax and unique travel experience.
The drivers will pick you up at the locations you have designated. They are courteous, respectful and always put their customers first.
You can relax or take a nap throughout the journey.
SGMYTAXI service can be booked at any time and there are no additional charges imposed. With a simple booking process, you can ride with sgmytaxi.com. Their services will definitely meet your satisfaction.
Also read: How To Go To Tanjung Leman Jetty From Singapore
Why Choose SGMYTAXI Private Car

2. Bus From Singapore To Rawa Island
The most budget transportation to Mersing will be taking public transport offered by Five Stars Express and WTS coach.
The pickup point of Five Stars Express is at Golden Mile Complex whereas the pickup point of WTS coach is at Singapore Flyer. One way ticket costs SGD $31.50 and SGD $40.00 respectively.
Also read: How To Travel From Singapore To JB By Bus (Latest Transport Guide!)
The coach departs very early in the morning, at 6:15 am so that the passengers can catch the ferry to Rawa Island at 11:00 am. It takes 3 hours to arrive safely at Mersing Jetty but it still depends on the traffic condition.
However, as the bus is only available once per day, it is recommended to book the bus ticket online beforehand. The return ticket can also be booked directly.
Pros: Cheapest option
Cons: You need to disembark from the bus at Singapore Woodlands Checkpoint (Singapore Immigration) and queue for 40 minutes to 1 hour. After that, you need to wait for the rest of the bus passengers to be done.
Then, you need to disembark from the bus again at Johor Custom (Malaysia Immigration) and queue another 40 minutes to 1 hour. It's quite hassled because you also need to bring your luggage down for scanning. This procedure is applied for entering and existing Singapore.
How To Go To Rawa Island From Mersing
1. Ferry From Mersing Jetty To Rawa Island
Rawa Island is a 1-hour ferry ride from Mersing Jetty. The tickets are sold at the sales counter which costs RM35 per ride.
The ferry departs every 1 to 2 hours between 9:30am and 5:30pm, depending on the tidal conditions especially during the Full Moon.
Also read: Batam To Johor Bahru Ferry Guide
2. Boat From Mersing Jetty To Rawa Island
Alternatively, take a 30 minutes boat ride to Rawa Island. Normally, it costs RM35 per way but it depends on the size of traveling group.
There is no fixed departure time but more boats are available during peak season (March-September). Boat transfer can be arranged with any of the Rawa Island resorts package in advance.
The resort offers Rawa full board package includes boat transfer from Mersing Jetty to Rawa Island, accommodation and meals. Just to inform that there is only 2 resort you can choose either Alang's Rawa Resort or Rawa Island Resort.
2 Awesome Rawa Island Accommodation
1. Alang's Rawa Resort
Rawa Island is a private island owned by Johor Sultanate. There is little development to keep the island pristine. The unspoiled paradise of Rawa Island is the perfect short weekend getaways from Singapore. It is also an ideal place for honeymoon and family gathering.
Alang's Rawa Resort lines perfectly along the beach. The rooms offered include a beach house, jungle side, coconut tree group room, coconut tree, little A-Frames and beachfront.
Each room is clean, well-equipped and provides wonderful sea views. The friendly staffs will render assistance to guests in all they can do.
Alang's Rawa serves simple yet delightful dishes. The highlight of the dishes here is Rawa Special Fish. It is prepared by using the freshest fish and local ingredients.
If you are staying here on the weekend, do not miss out the BBQ buffet offered on Saturday nights. Lots of mouthwatering choices are available to satisfy your appetite.
Most of the guests are impressed by the warm hospitality of the staff. Compared to other bigger islands, this small and beautiful island makes them feel private and serene.
They had never seen such white and fine sands at any other beaches before. Before leaving, they strongly recommend future visitors to discover the hilltop view and go for trekking.
2. Rawa Island Resort
Rawa Island Resort is considered as a family resort as there are lots of activities and entertainment offered to the entire family. Discounts are given to individual guests who return here again.
While staying here, the parents can simply relax by sleeping in hammocks around. Their children can enjoy outdoor activities such as canoeing, jumping on the trampoline and playing beach volleyball.
There are 77 specially designed rooms offered by Rawa Island Resort. All rooms are featured with en-suite bathrooms, hot shower and air conditioning system. At the restaurant and bar, you can find tea/coffee making facilities and television.
The on-site restaurant serves buffet-style meals. Guests can get up and refill whenever they like. In between meal times, sandwiches are provided at request. Infant milk and food will also be provided to a family traveling with the baby.
With a warm and passionate welcome from attentive staffs, the guests felt themselves at home. Most of the kids had lots of fun spending the whole day on the beach. They enjoyed snorkeling and jumping off the jetty into the sea the most.
The guests will never go thirsty or hungry as food are constantly provided. Most of them promised to visit Rawa Island Resort again in the future.
4 Best Resort Near Rawa Island
1. D'Coconut Island Resort
Looking forward to waking up to a breathtaking sunrise and taking a walk along the white sandy beach? Look no further than D'Coconut Island Resort.
Perfectly surrounded by crystal clear waters, D'Coconut Island Resort offers amazing sea view and exciting beach activities to guests.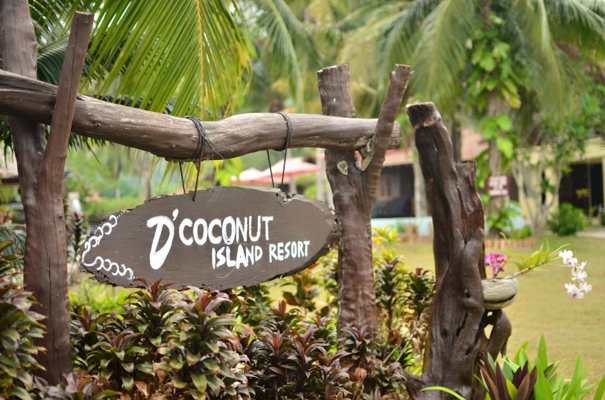 The resort is situated on Pulau Besar, a place surrounded by many gorgeous islands such as Rawa Island, Harimau Island and Mensirip Island. Therefore, the visitors are easily accessed to the nearby islands.
The resort offers 65 well-fitted guestrooms with private balcony overlooking the beach. Each room features air conditioning, hot shower facilities and a refrigerator. The on-site restaurant is set against the beautiful sea views. Local and western dishes can be found here.
For leisure, take advantages of the recreational facilities offered by the resort whether taking a dip in the pool or jogging around the garden.  The guests can also go snorkeling and play beach volleyball while staying here.
2. Mersing Beach Resort
Mersing Beach Resort is located in Air Papan, about 10km away to the north of Mersing. The resort is surrounded by an incredibly beautiful beach.
The beach has clean blue sea and a gentle breeze that will make you feel astonishing. The silhouette of the islands can be seen around the resort.
The rooms here are quite big and all of the rooms are fully equipped with air-conditioner, refrigerator, full toiletries, hot and cold shower, LCD television, electrical jug kettle, private balcony, wardrobe, mirror and dressing table.
The guests are just a few steps away from the beautiful white sand and crystal clear beach.
The resort is featured with an on-site swimming pool. For safety purpose, parents can let their children playing in the pool rather than in the sea. With the breathtaking sea view offered, everyone seems to lose track of the time since they were here.
Address: Lot 456, Pantai Peranginan Air Papan, Mersing, Johor, 86800 Malaysia
Contact: +607-799 4545
3. Fishing Bay Resort
Fishing Bay Resort is located by a bay called Teluk Buih. It is also known as Air Papan, a village in Johor. Securely surrounded by decent rainforest, diverse species of flora and fauna can be found here.
It is one of the most well-known family resorts in Malaysia. For those who like rustic rooms and chalets that feature an interior setting alike traditional homestays, Fishing Bay Resort is your best choice.
Even though the room is set in the traditional way but it comes with modern amenities include air-conditioner, television, hot water shower and free WIFI internet access.
As the resort name indicates, it is an ideal place for guests who wish to angle along the shore.
The resort is a pleasant place to enjoy the serenity of nature. It is a privilege to spend your time here away from the hustle and bustle in the city.
Address: 525 Teluk Buih Air Papan, 86800 Kampung Kayu Papan, Malaysia
Contact: +60 7-799 6753
4. Aseania Beach Resort Pulau Besar
Aseania Beach Resort Pulau Besar is a 3-star resort which offers a fairytale-like experience to the guests. The sea surrounded the resort homes to a variety of cute and tiny sea creatures. Besides, the guests are constantly greeted by the swaying coconut trees and soft white sands.
Although the resort is decorated in kampung style, it is well-equipped with modern facilities. The room features air conditioning, mini fridge, hot shower, and satellite television, just to name a few. Apart from that, all of the staffs have a really good manner.
Beach volleyball, motorized water sports, and beach futsal are some of the beach facilities provided. The guests can explore the underwater through snorkeling and scuba diving.
After all day long activities, delicious cuisines can be found in their restaurant. Savour the scrumptious cuisines while enjoying the scenery of the beach will be a perfect ending for the day.
Address:
Lot 33,34 and 35, Pulau Besar, Mersing, Johor, Malaysia
Email:
[email protected]
8 Fun Thing To Do In Rawa Island
1. Rawa Island Snorkeling (Le Club Rawa)
Discover the underwater beauty surrounds Rawa Island by go snorkeling. Crystal clear water allows you so see a variety of marine life clearly.
All the snorkeling gear you will need is provided by Le Club Rawa. The best part is you can literally start snorkeling just a few steps from your room. However, beware of jellyfishes.
Also read: Pulau Pemanggil
2. Play Rawa Island Water Slides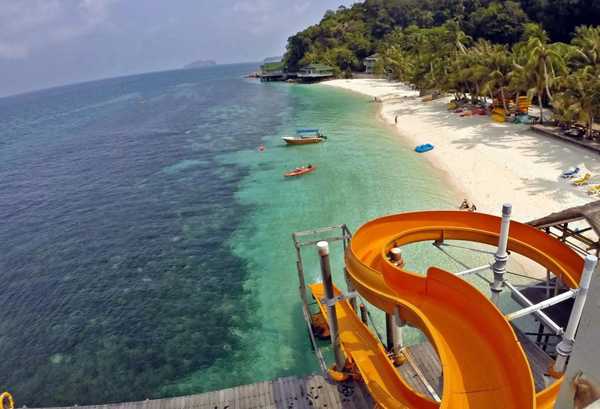 Enjoy a thrilling splashdown experience by playing water slides. It is not only for children, but adults can also attempt water slides too.
The riders will experience simple twists and turns and end up splashing into the cool sea. If you are fear of heights, jumping off from the jetty can give you an almost similar experience.
3. Kayak/Canoeing At Rawa Island
Canoeing is one of the leisure activities which can be found in Rawa Island. Paddle with the current while sitting in canoe makes you feel like floating on the blue sea.
Rent a canoe from the resort and start discovering the unspoiled island. You may discover something new!
Also read: Pulau Tengah
4. Go To Fishing
With the fishing tours organized by the resorts, fishing enthusiasts will fall in love with Rawa Island. The tour is RM300.00 per travel for 3 to 4 individual.
All the fishing equipment is provided by the resort. If you are new to fishing, the staffs will always be there to help you.
5. Play Beach Volleyball
Beach volleyball is played in teams. The parents can spend quality time with their little ones through playing beach volleyball.
The children will not get hurt if they fall down. Instead, they find interesting diving in the soft sand after the ball. The volleyball can be accessed upon request.
6. Jungle Trekking
It is worth spending 40 minutes hiking to the hilltop in the evening. Take the long trekking path and follow the sign to the hilltop. The breathtaking ocean view is offered along the path.
You will be rewarded with a stunning sunset sea view once you reach the hilltop. Beware of the steep stairs.
7. Walk around at Rawa Island beach
Walking barefoot on the beach takes you into nature and reduces stress. Above you are the blue sky and beside you is the clear blue water.
It is refreshing walking across the shore and leaving your footprints behind. Walk around with friends or family to enjoy the beautiful scenery together.
8. Rawa Island Diving
Rawa Island is ideal for diving as it has clear water. Now, discover scuba diver programme is offered to those who are new to diving.
Your safety is guaranteed as you will be under the close supervision of an experienced instructor. Join the dive courses to explore more!
Also read: Tioman Island Diving
Best Time To Go Pulau Rawa
Visit Rawa Island between March to September and stay away from monsoon season (October-March).
Within this period of time (March to September), the sea view is breathtaking and the weather is great for water activities.
It is the best time to travel as it ensures a pleasant stay with your loved ones.
16 Things To Know Before You Travel To Rawa Island