Tioman Island never fails to disappoint if you're looking to take a brief break from the daily grind in Singapore!
There are many ways to go about travelling from Singapore to Tioman Island!
Like taking the public bus or coach service, a private car service or even self-driving!
Whatever you decide on, just keep in mind that traffic greatly affects the total travel duration!
This is a comprehensive guide on all the many ways you can take to journey to one of the best snorkeling and diving locations in Malaysia!
Here're some quick links to what we're about to share!
How To Go To Tioman Island From Singapore
The journey to Tioman Island from Singapore is not as complicated as it appears to be!
You'll just need the following:
Private car, taxi or bus from Singapore to Mersing Jetty or Tanjung Gemok Jetty
And ferry from either jetty to Tioman Island
Let's examine all the possibilities below!
Option #1: Private Car From Singapore To Tioman Island
Welcome to MPV taxis which are basically larger private taxis that can accommodate up to 10 people at a go and which you will probably only find in Singapore.
Therefore, private car to Tioman Island from Singapore service is your best transport option. Besides that, the MPV car is more spacious and comfortable for long journey as it provides extra legroom and space for your belongings.

The reliable and trusted cross-border taxi service between Singapore and Malaysia border is the SGMYTAXI.
Why Choose SGMYTAXI Private Car Service:
Provides door-to-door service, drivers pick you up at your preferred time and location in Singapore.
Sit back and relax while our driver fetch you to your destination (either Tanjung Gemok Jetty or Mersing Jetty) before taking a ferry to Tioman Island.
With our service, you no longer required to get off from vehicle to clear immigration and customs at Woodlands Checkpoint and Johor customs.
Besides that, our private car service is affordable.
NO MORE alight belongings up and down from the bus.
Extra legroom for long journey.
The reservation process is plenty simple.
The drivers are punctual, professional and friendly.
Quick Links:
Vehicles Details:
To avoid any hassle and make sure you always get to your destination on time, just make your booking NOW! Hassle-free, convenient and flexible!
Toyota Innova
No. of seaters:
6 passengers
Comfort capacity:
5 passengers, 1 big luggage & 3 hand carry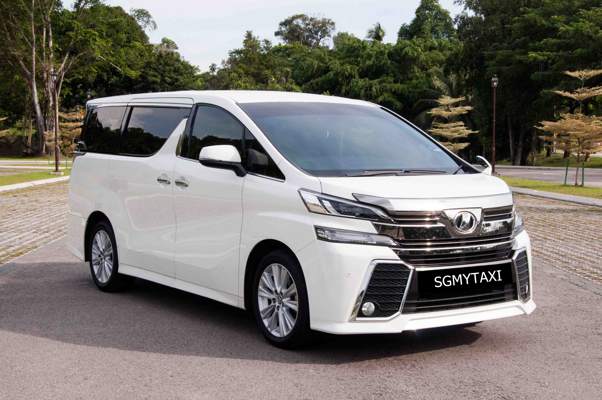 Toyota Alphard/Vellfire
No. of seaters:
6-7 passengers
Comfort capacity:
6 passengers, 2 big luggage & 4 hand carry
Hyundai Starex
No. of seaters:
10 passengers
Comfort capacity:
7 passengers, 2 big luggage & 4 hand carry
SGMYTAXI Happy Customers:
SGMYTAXI private car is new and well maintained and has been receiving good feedback from customers' experience.
Prompt communications. Punctual and polite driver, Hadif. Thanks for a smooth trip1
Kerk Kim Por
08:25 28 Sep 23
They answered booking inquiries quickly. Driver was courteous and car was clean
Gmeleen Tomboc
08:38 27 Sep 23
First time using their service the journey was smooth driver very efficient and punctual... i decided to check out earlier than the booked timing and texted to

...

informed that we are ready to leave and driver replied in an instant and arrived 5 mins later.... thumbs up for Mr Faizal keep up the good service ..

read more
Sarimah Mohamed ishak
05:00 27 Sep 23
Our trip to and from Lexis Hibiscus Port Dickson were pleasantly enjoyable. Alex and Tiew are both friendly and they accommodate our request to stop over for

...

lunch before going to our destination. Excellent service.

read more
Nooraine Ya-akub
04:23 27 Sep 23
Awesome service. Driver is on time, best with family trips especially with kids.
Junaroine Inventor
05:04 26 Sep 23
Very good and pleasant 👍👍👍👍I gave 100 ****
arti manikam asrun
03:40 26 Sep 23
Option #2: Coach From Singapore To Tioman
Typically you take a coach from Singapore to Tanjung Gemok Jetty (which is a favourite for scuba divers and sightseers alike) then board a ferry that leads straight to Tioman Island.
Also read: How To Get To Tanjung Leman Jetty From Senai Airport (The Best Transportation Guides!)
Can't the government build a modern connecting bridge to the mainland? You may ask. But that is how it is supposed to be, think of it as an adventure before an adventure.
Here are the 3 operators that scheduled to Tanjung Gemok Jetty.
For trip from Singapore to Tioman Island
If you want to use the service, you will have to wake up quite early as the trip from Singapore to Tioman is at the break of dawn.
The journey takes about 3 to 3.5 hours and usually arrives at 10:00am but that depends on the traffic condition and the coach you take. After that, take a ferry to Tioman Island from Tanjung Gemok Jetty at 11:00am.
a.) KKKL Singapore
Singapore To Tanjung Gemok Jetty Bus Schedule & Ticket Price
| | | |
| --- | --- | --- |
| Departure Location | Departure Time | Ticket Price |
| Kovan Hub 206 | Daily 6:00am | SGD$39/pax |
| Bugis MRT Exit D | Daily 6:30am | SGD$39/pax |
b.) Diamond Coach Singapore
Singapore To Tanjung Gemok Jetty Bus Schedule & Ticket Price
Departure Location
Departure Time
Ticket Price
The Plaza Singapore
5:45am

Monday
Wednesday
Friday
Saturday
Sunday

SGD$39/pax
Novena Square Singapore
6:00am

Monday
Wednesday
Friday
Saturday
Sunday

SGD$39/pax

Serangoon Nex MRT Station Exit E
6:20am

Monday
Wednesday
Friday
Saturday
Sunday

SGD$39/pax
Woodlands Singapore
6:45am

Monday
Wednesday
Friday
Saturday
Sunday

SGD$39/pax
For return trip from Tioman Island to Singapore
Ferry departure time from Tioman Island Jetty is usually at 2:00pm. The departure time may or may not be delayed depending on the passenger numbers and the tidal conditions at sea.
The journey takes about 1 hour and 30 minutes to reach the jetty. After that, you take the coach from Tanjung Gemok Jetty to Singapore.
Considering the ferry schedule as mentioned above, it may not be possible to get into Tioman, have all the fun, then get back within 3 hours.
It is necessary to book for accommodation if you plan on extending your stay.
Here's some advice from us: To avoid disappointments and ensure a smooth journey, it is wise to book your tickets in advance online which is a quick and hassle-free procedure.
Option #3: Bus From Singapore To Tioman Island (via Larkin Sentral)
From Singapore,
Step 1: Take a train to Woodlands MRT.
Step 2. After that, take Bus 911 from Woodlands MRT to Woodlands Checkpoint.
Step 3: After immigration clearance, take bus 170/160 from Woodlands Checkpoint to Johor Customs.
Step 4: Take a bus from JB Sentral to Johor Bahru Larkin Bus Station. You may take Causeway Link as it is the most common bus operator to Larkin Bus Station.
Step 5: Then catch a bus from Johor Bahru Larkin Bus Station to Mersing Terminal Bus Station. The journey may take about 3 to 3.5 hours.
Step 6: When you reach the Mersing Terminal bus station, take a taxi to Mersing Jetty which is about 4 minutes drive.
Step 7: Buy a ticket at Mersing Jetty and board a ferry to Tioman Island. How to buy? Click here: Step By Step Getting Ticket For The Ferry
Also read: How To Go To Tioman Island From Johor Bahru
Option #4: Bus From Singapore To Tioman Island (Direct Route)
From Singapore, you can take a direct bus all the way to either Mersing Jetty or Mersing Bus Terminal, without the hassle of changing buses.
However, you'll need to disembark from the bus when you enter Woodlands Checkpoint for immigration clearance and disembark again to get the passport check when you enter Johor Custom (CIQ)
Here, we have 2 operators listed that are convenient to suit your pocket and your time.
a.) KKKL Singapore
Singapore To Mersing Jetty Bus Schedule & Ticket Price
| | | |
| --- | --- | --- |
| Departure Location | Departure Time | Ticket Price |
| Kovan Hub 206 | Daily 6:00am | SGD$39/pax |
| Bugis MRT Exit D | Daily 6:30am | SGD$39/pax |
| Katong V Mall | Daily 10:30pm | SGD$39/pax |
Also read: Best Time To Go JB
Singapore To Mersing Bus Terminal Bus Schedule & Ticket Price
| | | |
| --- | --- | --- |
| Departure Location | Departure Time | Ticket Price |
| Kovan Hub 206 | Daily 10:00pm | SGD$39/pax |
| Katong V Mall | Daily 10:30pm | SGD$39/pax |
Note: 6 mins walk to Mersing Jetty from Mersing Bus Terminal
b.) Diamond Coach Singapore
Singapore To Mersing Jetty Bus Schedule & Ticket Price
Departure Location
Departure Time
Ticket Price
The Plaza Singapore
5:45am

Monday
Wednesday
Friday
Saturday
Sunday

SGD$39/pax
Novena Square Singapore
6:00am

Monday
Wednesday
Friday
Saturday
Sunday

SGD$39/pax
Serangoon Nex MRT Station Exit E
6:20am

Monday
Wednesday
Friday
Saturday
Sunday

SGD$39/pax
Woodlands Singapore
6:45am

Monday
Wednesday
Friday
Saturday
Sunday

SGD$39/pax
Also read: How To Go To Mersing From Singapore
Option #5: Singapore To Tioman Island By Flight
According to the presumably 'scanty' knowledge you have about the island, you might find this funny or unbelievable but Tioman Island has a small modern airstrip, right next to Tekek Village, to and from which small commercial flights operate.
Here's the bad news – There are no longer direct flights provided from Singapore or Kuala Lumpur. However, if you are planning to take a flight to Tioman Island, you may do so from Subang Airport at Selangor.
In fact, only Systematic Aviation Services (SAS) air provides this less than 2-hour short-haul flight from Subang to the island.
Singapore To Tioman Island By Ferry
The ferry service, while not the fastest, is the most convenient way of getting to Tioman from Mersing Jetty and Tanjung Gemok Jetty. These ferry service are government owned & private owned. Both costs are quite affordable.
And here's some advice, if you're planning to go with your pet: Don't! The ferry being a public service, there is always the problem of congestion to deal with but this should not worry you, it's all part of the fun.
Basically, the journey is a two-part affair where you have to first get to Mersing Jetty or Tanjung Gemok Jetty by either private car or bus then board a ferry to Tioman from the ferry port there. The ferry ride normally takes 2 hours or less, if the conditions are favourable.
Also read: How To Get To Rawa Island From Singapore
The ferry service makes several trips a day but you might want to do the early trip, usually between 9:00am and 10:00am, if you plan on making some tours on the island before dusk.
Tioman ferry ticket is available at Mersing Jetty and Tanjung Gemok Jetty and you are also able to purchase the ticket via online in advance. You should expect slightly higher charges due to the various costs involved such as PayPal and bank charges.
There are 2 ferries that are highly recommended to ride on to Tioman Island; CataFerry (most recommended!) & Bluewater Express Ferry. Here's how to purchase the tickets.
Option 1: Purchase Tioman Ferry Ticket At The Counter
Once you arrived at the Tanjung Gemok Jetty or Mersing Jetty, you will spot the ferry ticket counter. You may then purchase the tickets. Do note the transactions are in Ringgit Malaysia (MYR).
One way: MYR35 (adult) / MYR30 (child) 2-11 years old
Option 2: Purchase Tioman Ferry Ticket Via Online
Purchasing Tioman ferry tickets can be made via two online portals below for advanced ferry bookings and to avoid any frustrations.
This is the simplest and by far the most popular method for tourist, especially during peak season.
To be on the safe side, try getting to the terminal about 10-20 minutes before the scheduled departure time. Why? If luck were not on your side, you may find the ferry left or the gates are closed if you arrive right on the dot or a minute after.
Believe us, you surely don't want to miss out on all the fun, even for a day!
You can also choose to use the speedboats which are slightly more expensive but faster compared to the ferry.
While waiting for the ferry or boat, the Port Cafe and Bistro is a nice place to chill out and has amazing food and decent wifi to keep you working or in contact with your friends and family even when on the go!
9 Best Resorts at Tioman Island
Tioman is certainly not short of recreational facilities, resorts in particular. Let's check out some of our hot picks!
1. Japamala Resort By Samadhi
Want to experience living amidst serene nature whilst still enjoying the finest things in life?
With nice scenic views of the sea and next to the amazing beaches, supporting scuba diving and snorkeling, completing with good services. This resort is the place to be!
They offer some pretty good spa and massage treatments done by equally beautiful and friendly staff too!
Hotel Highlight
Get treated with special services; housemade Asian snacks, scented aromatherapy oils, exquisite dining experience
Feast your appetite with a selection of Thai, Indochinese and Malay cuisine at Tamarind Tioman
Indulge in hearty Italian creation complete with fine wines
Leisure scuba dives
Boat excursions
Jungle trekking
Good To Know
Stay 4 consecutive nights and enjoy the last night free
No ATM available, so please remember to bring enough cash
Snorkeling equipment and kayak is available
Choose the treetops room to get the gorgeous view of nature surrounding you
Jungle Sarang rooms are quieter and easier to access
Free cocktails on the pier at 6:00pm – 7:00pm
2. Berjaya Tioman Resort
Luxury is one way to describe this gorgeously superior resort!
Built on the pristine beaches of Tioman creating a perfect location for Tioman diving and snorkeling, as an amazing backdrop for weddings and other events and combined with dining and leisure facilities.
Hotel Highlight
Relaxed in utmost comfort in the Malaysian-styled architectured chalets and suites
Sipping in cocktails while soaking up the sun at the Sunken Pool Bar
Savour delicious local Malaysia and international cuisines at Sri Nelayan
Meeting packages (full-day and half-day)
Wedding, anniversary and vows renewal packages
Mail and postages services
18-hole golf course
Jetty transfer
Outdoor challenges park
In-house PADI dive centre
Good To Know
Prepare bug repellant as sand flies are around and about
Choose beachfront rooms for better view of the sea and enjoy the sunset
Poolside bar is only from 5:00pm -11:00pm (happy hour till 8:00pm)
Snorkelling at Renggis island is definitely a to-do list
Get free drinks while aboard the ferry
Rooms between the hotel lobby and restaurant have the shortest walks
3. Paya Beach Resort
Want a memento that reminds you of your unforgettable experiences? Then, shop where you stay at this fulfilling resort that will want you to return for more!
The best locally made handicrafts are found here to take back and not forgetting numerous duty-free shops where can shop for perfumes, clothes and champagne at very good prices. This is the place to buy your wife or girlfriend the designer cologne she's been nagging you for!
Also read: 13 Best Resorts & Hotels In Tioman
Hotel Highlight
There are selections of 3D2N packages to suit every need
Relax and rejuvenate at Paya Tropical Holistic Spa
Diving, snorkeling, banana boat, ATV, Safari adventures
Canoe
Duty-free shopping
Sundeck
Swimming pool
Multipurpose halls
Cooked up your own meal with the fully equipped barbeque pit
Feast on fresh seafood while viewing the sea at Beach Bar Grill
Good To Know
Beachfront wooden chalets have the best view and closest to the reception and wifi
Hotel very near to jetty so it cannot be missed
First floor rooms are more spacious
Enjoy monsoon promotion up to 25% discount off
Wifi signal is pretty weak but you get to enjoy the view of the sea and jungle
4. The Barat Tioman Beach Resort
Soaking up the sun while lounging on the peaceful and relaxing unspoiled beach sounds like a dream? Dream no more as you reserve your next beach vacation to this east side of Tioman Island!
With 56 comfortable spacious rooms, comprehensive dining and leisure facilities- this is the resort perfect for a sweet getaway!
Hotel Highlight
Immense activities for land and sea-based adventurers
Complimentary welcome drink
Enjoy all-day local and international cuisines at beachfront Barat Restaurant
Relax your evening while sipping cocktail at the sky bar
Recreational Centre assist in arranging snorkeling or shopping tours
PADI dive center
Conference packages for team building
Exchange vows with mesmerizing backdrop that comes with wedding packages
Rejuvenate at their in-house spa
Snorkeling and diving packages
Good To Know
If you'll like to get a bird's eye view of the resort or sea, you can climb the tower at about 3-storey high at the beach
The wifi signal isn't strong but the serene beauty of the sea and nature can make you forget about electronics devices
Unwind your weekend by sipping cocktail and listen to live bands from Friday to Sunday
The beach is not filled with corals but rather sands which is safe for swimmers
 There's a sanctuary for turtles, The Juara Turtle Project, 2 min walk from the resort where you can learn about sea turtle conservation
Surfers will be delighted to know there's an annual Tioman SurFestival
Address:
438, Kampung Juara, Tioman Island, Malaysia.
Contact:
+609-419 3288 / +6010-252 6888
Email:
[email protected]
Facebook
5. Tioman Dive Resort
Divers that want a diving package and without the hassle of finding lodging too far off? Tioman Dive Resort, located in Air Batang village next to the B&T Dive Center is mainly frequented by divers visiting the dive center but is open to the general public as well.
The hotel's main facilities and best features are its compact fully furnished rooms with strong WiFi and friendly customer care and professionally made meals.
Hotel Highlight
Only 11 secluded rooms for divers and non-divers
A few meters away from B&J Dive center in Ayer Batang Bay (ABC)
Dive training pool
Coffee/ tea-making facilities
Beachside bar
Pool
DVD player where CD rental is at the check-in counter
Good To Know
The second floor gets a bit more breeze
The rooms can get quite full during weekends. so is best to book early
Check-in area is the dive center itself
Wifi is free but rather slow
Choose rooms on the upper floor for a quiet time
Address:
Kampong Air Batang, 26800, Tioman Island, Malaysia.
Contact:
+609-419 1218
Email:
[email protected]
6. Sun Beach Resort
Lovers, honeymooners and family can enjoy their special packages that come with a comprehensive list of itineraries and facilities.
Sun Beach Resort with swimming and fishing facilities is just 2 minutes away from the Kampung Genting Jetty, literally the hotel you see when you land on the jetty!
Also read: 15 Best Beach Resort in Johor
Hotel Highlight
The distance from the hotel is about 100m to Kampung Genting Jetty
There are different hotel packages to choose from; spa package, honeymoon package and many more
Jungle trekking
Boating
Fishing
Includes a welcome drink
Good To Know
Choose rooms that are facing the sea to get the best view of the beach
Water is provided at the reception and dining area to refill your bottle
Ask for rooms near to the reception to get Wi-Fi signal
Remember to bring bug repellent for mosquitoes and sandfly
Choose Junior Suites or better rooms as they are newer
Address:
Kg. Genting, Pulau Tioman, Malaysia.
Contact: 
+609-419 7027
Email:
[email protected]
7. Melina Beach Resort
Want to simply relax and be surrounded by lush jungles, with the sound of leaves rustling and the waves lapping onto the shore? Secluded, healthy corals and eco-friendly, this resort can do all that for you and more!
Also, the resort has a beachfront facility serving a variety of meals complete with stocked bar and surfing facilities.
Hotel Highlight
Dinner menu at Melina Restaurant changes daily
Have a wonderful BBQ night on Wednesday and Saturday
Relax and rejuvenate at Lemongrass Spa
Snorkeling gear is free for in-house guest
Scuba-dive
Jungle trekking
Room packages available (high and low season)
Good To Know
The hotel can only be reached by boat
The beachfront chalet is very beautiful especially with the view of the beach
You can rent the kayaks for MYR30 per hour
Book the activities either jungle trekking or scuba diving by visiting the reception
Wi-Fi is limited in the room but better connection in the main seating area
8. Minang Cove Resort & Spa
What do you get when you combined a lush resort with simple and refined facilities? You get Minang Cove Resort & Spa that is nestled among the beautiful rainforest and tropical gardens that is still in its pure state.
It is a paradise for honeymooners, families or a group of friends who want to have a little getaway from the hustle and bustle of the city, away from technologies and just get swoon by its nature.
Hotel Highlight
Only features 12 deluxe suites and 3 Malay villas
Beachfront bar with open verandah serving beverages
Relish in Malay cuisines at their restaurant
Island hopping tour
Night jungle walks, bird watching
Jungle trekking to Mukut Village and Waterfall
Fish feeding at jetty
A library with good selections to read
Good To Know
Speedboat pick-up from arrival point in Tioman to resort at MYR50 per person
The only access to the resort is by a boat
A taxable MYR10 per room per night for all foreign guests
Request for rooms with beach view
No internet and television so that you can fully enjoy immerse yourself in nature
Deluxe beachfront room is at the shoreline
9. Juara Beach Resort
Dine in scrumptious food while overlooking the vast sea seems unbelievable? Then believe it because Juara Beach Resort has an open deck that faces the sea while you munch. It not only provides for your gastronomic adventures but also a sight to behold!
Offering amazing conference and meeting rooms, cafe and karaoke halls with free transport provided. Perfect for corporate retreats or just hanging out with family and friends.
Hotel Highlight
There are 3D2N room packages and room-only rates (low and peak season)
Sundry shops
A 4-wheel drive transfer from Tekek to Juara village is available on request
Get to enjoy the view from an open deck while munching their delicious Chinese cuisine
Laundry service
Good To Know
Child below the age of 2 is free of charge
The rooms come together with free breakfast
Snorkelling equipment is not included
For group tours with more than 15 persons is entitled to get a free BBQ dinner on 2nd night
Prepare bug repellents to stay away from mosquitoes and sandfly
Rooms that are near to lobby has better wifi signal
Avoid getting rooms that are close to shops as it tends to get noisy
Top 12 Things To Do in Tioman
Tioman Island is rich in Marine life, great oceanic views and has some great shallow beaches that are popular among divers and snorkelers.
And if you don't fall into any of those categories, no worries, there are other activities such as scuba diving, windsurfing, snorkeling and many more in Tioman Island you can engage in too.
There is no denying the fact that Johor province has some of the most beautiful attractions and recreation facilities in Malaysia, Tioman Island being one of them.
Also read: 16 Fun & Memorable Outdoor Activities In Johor
Voted among the 10 most beautiful Islands in the world, Tioman will surely blow your imagination, talk of pristine waters and sandy beaches, hospitable locals and great culture, the island is perfect for sightseeing and just taking photos, and it doesn't stop there, take a walk along the beach or go hiking in the jungles, there's so much to see and do!
There are endless things to do but we've concluded the 12 best in Tioman Island. Here they are!
#1: Diving at Tioman Island
Corals, marine underwater and wreck divings Tioman is best for them all! For specialized diving, the Tioman Dive Center is the best place to visit and some accommodations are just a few meters away.
Here's the good news for diving enthusiasts, Tioman offers the lowest fees for Open water (PADI) diving licensed at only RM 1000 if you are staying for at least 5 days!
#2: Go Snorkeling at Tioman Island
Don't have a diving license and just want to have a leisure swim while still able to appreciate the beauty of life beneath the waters? Snorkelling is the next best thing to do in Tioman Island!
The Diving Center and almost all the hotels on the Island have snorkeling programs such as snorkeling tours and hiring equipment to their guests.
#3: Visit Juara Turtle Hatchery
Help keep the nature clean and learn how to conserve them. The Juara Turtle Hatchery is a great place to see a variety of turtle species, understand their habitat and learn ways to protect them through awareness education. You can also learn about the health of corals ecosystem.
#4: Fishing Day Trip With The locals At Tioman Island
Why not spend your day out in the sea angling for fish? Tioman is also famous for the wide range of tropical fish found on the surrounding waters. Do note the immediate surround Tioman is a no-fishing zone, it has to be 2-miles offshore.
The local fishermen will let you accompany them on their fishing trips for a few ringgits of course but it is worth every penny! Some of the hotels also have their own boats to rent out to their guests for fishing expeditions.
#5: Enjoy Sunset At Tioman Island
From all the fun activities, the view of the beach is one that is priceless, only in memories or in a photograph.
The Berjaya Tioman Resort offers beautiful views of the golden sunset which is best enjoyed with a camera on one hand and a chilly glass of champagne on the other.
#6: Chill at Asah Waterfall
What's the best feeling after an arduous journey of hiking the trails? The rewarding feeling of swimming in the cool and refreshing water coming down from the hills!
Another must-visit site on your trip to the Island is the Asah Waterfall, Paya Waterfall and Juara Waterfall which is a majestic waterfall nestled deep within nature itself and gives you the best view of the water splashing down coupled with the sounds of birds and other animals in the nearby jungle.
Also read: Kota Tinggi Waterfall (Handy Travel Guide For Your First Visit)
#7: Relax and Do Nothing
Well, your vacation doesn't all have to be walking, diving, swimming and getting all tired. You can also choose to have a quiet relaxing time at Paya Beach, arguably the most beautiful beach on the Island with the sounds of the sea breeze filling your mind.
Breathing in the tranquillity of the surrounding will make your sigh away.
#8: Indulge In Tioman Island Nightlife
After a great long day, it's time to indulge in the nightlife. Only that Tioman's nightlife is not as vibrant as you would find in big cities.
There are however some splendid night bars around serving alcoholic and non-alcoholic beverages and some resorts have in-house live bands performing on some nights.
If you wish to test your voice box,  you can try the karaoke sessions or marvel at the night sky filled with stars, night camping and some other night activities you can engage in.
#9: BBQ Grills At Tioman Island Beach
The menu can get a little bored after a long stay, so why not ramp up your tastebud from your own cooking skills? Some of the resorts offer BBQ grills in the vicinity where you can have some grilling fun and get to meet some fun people too.
#10: Spa In Tioman Island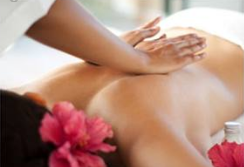 De-stress and rejuvenate your body and soul with some nice relaxing spas offered in some resorts. For all the best spa and massage treatment, Tioman Island offers the best of the best!
Spa sessions offered at resorts such as Japamala and the Barat Tioman Beach Resort are worth to try!
Also read: 13 Best Massage In JB
#11: Island Hopping at Pulau Tioman
Other fun activities you can engage in include island hopping. Beauty doesn't stop only on one island, so hop onto a boat and get onto a few islands and discover different species of fishes in the underwater world.
This activity normally takes half of the day and it is advisable to bring enough drinking water to keep yourself hydrated.
#12: Stand Up Paddle (SUP) At Tioman Island
Surfing does take some time to learn so why not try a different water sport that is easier but also on a surfboard? Stand up paddling (SUP), is the most popular water sport these days is a must in Tioman.
Not having your own SUP board? You may simply rent a SUP board from local beach cafe and have fun paddling under the sun!
 15 Islands Nearby Tioman
Tioman while being a complete paradise on its own, is surrounded by numerous islands, each with its own special attractions, making island hopping a compulsory addition to your holiday itinerary. Here're 15 best island in Johor to be added to your island hopping list.
1. Pulau Jahat
To the South is the Pulau Jahat meaning Naughty Island and with a rich history dating back to the Colonial period and legend has it that it was the home of an old witch. Diving here can be extremely dangerous especially during strong currents.
2. Tulai Island
The Tulai Island, commonly known as Coral Island is about 30 minutes from Tioman on the northeast and is a great diving site made so by its clear waters, which give an equally clear view of the marine life. It takes about 30 minutes by speedboat from Salang Village.
3. Sepoi Islands
One of the most visited dive sites, Sepoi Islands is some of the most amazing dive sites you will come across and is especially recommended for beginners. Take some pics here and let your Instagram followers be jealous!
4. Harimau Island
Harimau Island,  which means Tiger Island is just a few minutes away from Tioman is the best for snorkelling with a low cavern which is easily accessible from the drop off point nearby.
5. Mensirip Island
Mensirip Island just near Harimau is a private uninhabited island owned by the Johor Royal family and its beaches make for the best snorkelling sites. So technically you will be going onto Royal territory for some Royal fun!
6.Soyak Island
Soyak Island, is one of the best dive sites for Open Water Divers. A must-see for leisure fun divers and underwater photographers. Underneath the sea is teeming with beautiful coral reefs and variety of fishes. Also, there are wrecks that you can visit at about 20 meters to the west.
7. Rawa Island
Rawa Island has magnificent white beaches and tall coconut trees along the short beach but remains largely unexplored, unspoilt, and uninhabited due to the dense rainforest covering most of the island. This is greatly preserved and conserved where everything can be seen but not touched.
8. Aur Island
Aur Island, while smaller in size and difficult to access to, makes up for that with unparalleled natural beauty and is a favourite stopping point for fishermen and divers alike. Also, it has better visibility and a healthier reef compared to mainland Tioman.
9. Dayang Island
The Dayang Island, also a part of Aur is bigger and more developed with more resorts and easier accessibility. Divers will be excited to see the beautiful wildlife underwater.
10. Sibu Island
The Sibu Island is close by and made up of 4 smaller islands; Sibu Besar Island, Sibu Tengah Island, Sibu Kukus Island and Sibu Hujung island. The island is covered with lush vegetation, clear water which is perfect for diving and offshore coral reefs making it a must stop snorkelling site.
11. Pemanggil Island
Pemanggil Island, to the south of Tioman, is the most popular site for deep sea fishing and some water sports such as scuba diving and snorkelling. A huge boulder, locally known as Batu Batu is said to be the guardian of the island,  is visible 50km away from south of Tioman Island.
12. Tengah Island
Close to it is Tengah Island, a tiny private, uninhabited island which is an amazing location for exploration and scuba diving. Back in 1970, the island is famous as a Vietnamese Refugee Transit Camp.
13. Tinggi Island
Tinggi Island, surrounded by clear blue water and beautiful scenery will blow your mind when you go diving. Apart from scuba diving and fishing, there are awesome getaways where you can go jungle trekking, exploring or just relaxing by the beach taking in the calm sea breeze.
14. Kukus Island
Nearby Tinggi Island is Kukus Island a much smaller and more isolated embodiment of heaven with crystal clear water, white beaches and lush tropical gardens which would serve well as backdrops for magazine or honeymoon photo spreads.
15. Besar Island
Last but not least, the Besar Island, or Big Boar island – after the big boars that apparently inhabited the island, is a tranquil and beautiful hideaway for a quiet weekend or vacation. Some legend even said a couple turned into mermaids for eating some enchanted seaweed.
The island is also famous for a Scandinavian reality show Expedition Robinson where contestants have to look for ways to survive in the unfriendly jungle.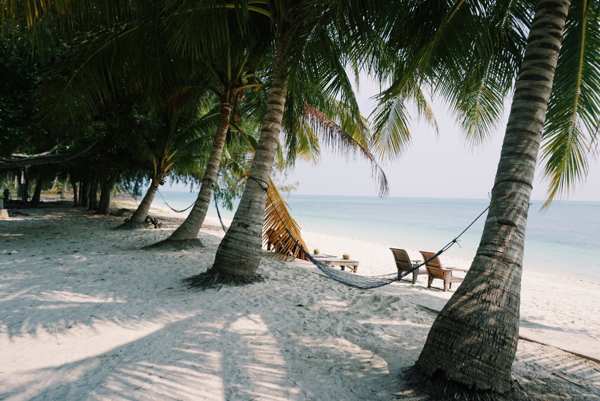 Here's a map to help you figure out the exact point of each nearby islands.
Best Time To Go Tioman Island
Best Time For Diving
The month of March until May and September until November
 Able to see marine life from a distance of 15m to 30m
 Mid-range warm temperature of 27- 29°c
Dry Season
The month of February until November
The underwater world will flourish and be teeming with corals and fishes when the sea is warm
Diving is possible
Monsoon Season
The month of November until February
 The sea current is too strong and the waves are uneven during monsoon season
Not allowed to dive
12 Travel Tips On Tioman Island
Make sure you arrive Mersing Jetty or Tanjung Gemok Jetty before 4:00pm. The last ferry to Tioman Island from Mersing is around 4:30pm. The schedule can be affected by tide and weather. Please check the schedule here: Mersing to Tioman Ferry Schedule
Not all resorts provide Wi-Fi services. It is good to buy a local sim card with 3G.
If you plan on going jungle trekking or hiking, camping boots and an equipped backpack is a must, don't forget some mosquito repellent if you are into some camping fun.
If you are on a diving trip, book a full-board package as resorts offer a better price.
It is advisable to come fully prepared for any emergency, which means carrying all your medication if you are on any as there are no hospitals on the island yet. The nearest medical facility is a doctor's clinic at Tekek village.
Remember to make reservations on transport and accommodation in advance to prevent last-minute rushes and take all the necessary precautions if travelling with little children.
When it comes to private taxi, SGMYTAXI is the most preferred due to their punctuality, comfort and professional service. The taxis travel from the Singapore side to Mersing which is the closest town to Tioman and from where you board a ferry or a private boat to take you to the island.
All the shops on the island are duty-free! Tioman is not only a great holiday destination but also a shopping haven, that is everything they ever need for a getaway.
You may probably find it odd that there are literally no roads in Tioman, and you have to walk from one point to another but you will find that fun in a way. I mean, no noisy hoots or traffic jams which are something you want to get away from when coming here.
Tioman has a large number of resorts and hotels offering all kinds of meals and other facilities such as wedding packages and organizing adventure tours.
Avoid travel to Tioman Island during Malaysia school holiday since the island becomes overpopulated with school children and their parents.
 Instead, cash is widely used on the island, so make sure to prepare enough cash in MYR currency. The availability of ATM is scarce and credit cards can only be used in certain areas.