Thinking of heading to the city area during the weekends, or are you on a holiday in Singapore?
You're bound to come across Orchard Road as one of the best things to do in Singapore!
Known to be one of the best tourist spots to foreigners and even locals, you won't be bored spending a day or two at Orchard Road.
Use this list as a guide for you to plan your itinerary as you explore the wonders of Orchard Road:
1. Enjoy The Breeze On Top Of Orchard Central Rooftop Garden
2. Take In The Beautiful Views From The 56th Floor At ION Sky
3. Bury Your Nose Deep In Books At The National Library
4. Take A Walk Through History At Fort Canning Park

13 Best Things To Do In Orchard Road Singapore
1. Enjoy The Breeze On Top Of Orchard Central Rooftop Garden
Who doesn't love panoramic views of buildings surrounding the city?
At this rooftop, you don't only get to see a fantastic view of Singapore, you could also opt to dine in the many fine-dining restaurants available.
Highlights:
A calming mini waterfall surrounded with pretty flowers
A children's playground inspired by a Japanese artist
Reminder: There are no shades so make sure to bring an umbrella or a hat!
Location: 181 Orchard Rd, 11/F, Singapore 238896
Opening Hours: Daily: 10:00am to 10:00pm
Entrance Fee: Free
2. Take In The Beautiful Views From The 56th Floor At ION Sky
The Rooftop Garden isn't the only place for views of the city! At ION Orchard, aside from the 360 view of the city, you'll also get to enjoy a unique multimedia experience.
Highlights:
The Salt Grill & Sky Bar Restaurant
A unique show about local dishes for children
Learn about the history of the Orchard Road through a multimedia show
Tip: Visit on a clear day as if it's cloudy, you won't get much of a view.
Location: ION Orchard Mall, 2 Orchard Turn, Level 56, Singapore 238801
Opening Hours: Daily: 2:00pm to 8:30pm
Entrance Fee: Purchase SGD20 per receipt for 1 admission ticket
3. Bury Your Nose Deep In Books At The National Library 
If you're an avid book reader, you have to include this aesthetic library in your list of things to do in Orchard Road Singapore!
Even if you're not a bookworm, nevertheless, you'll still appreciate the interior design of the library.
Highlights:
There are two floors – a studio and a loft for you to choose the right spot
A unique book tree consisting of 4 collections – People, Space, Product & Visual Design
A community learning session held on every fortnight
Take a look at the magazine wall featuring a large collection of design magazines
Location: 277 Orchard Road, Orchard Gateway, #03-12 #04-11, Singapore 238858
Opening Hours:
Monday to Sunday: 11:00am – 9:00pm
Closed on: Public Holidays & at 5:00pm on eves of Christmas, New Year & Chinese New Year
Entrance Fee: Free
4. Take A Walk Through History At Fort Canning Park
Go on a historical journey at this historical landmark. You could take a hike or walk on the many trails.
An underground tunnel built during WWII (Battle Box)
Maritime Corner where you can learn about the story of Singapore
An interesting fortress, the Fort Gate, built in the 19th century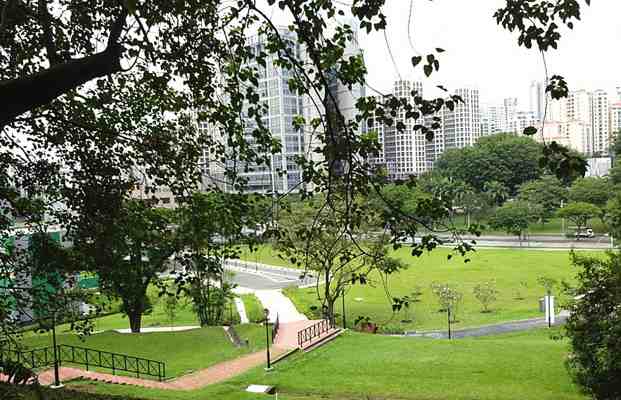 Location: 70 River Valley Road, Singapore 179037
Opening Hours: Daily: 24 hours
Entrance Fee: Free
5. Feed Your Eyes With The Beauty Of Opera Gallery Orchard
Love seeing unique artwork painted by artists? Pop by the Opera Gallery and check out the visually appealing artwork by famous artists!
View amazing art pieces from Picasso, Miro, Murakami and many more.
You could even purchase these artworks and display them in your home or office.
Location: 2 Orchard Turn, #02-16 ION Orchard, Singapore 238801
Opening Hours: Daily: 11:00am to 8:00pm
Entrance Fee: Free
6. Observe The Historical Buildings At Emerald Hill Road
Get to know Peranakan's heritage with the many buildings containing colourful tiles and windows that are stained along the road.
It'll be a whole new perspective of Orchard Road, compared to the hustle and bustle of the city.
Highlights:
The many unique Peranakan houses
Head over to Acid Bar for drinks and live music
Location: 180 Orchard Rd, Singapore 238846
7. Surround Yourself With Nature At Botanic Gardens
When looking for free things to do in Orchard Road, you can't miss this hidden gem located nearby.
Home to many joggers and those taking a break from the hectic city life, the Botanic Garden stretches from 60 acres of land.
Highlights:
The National Orchid Garden where certain orchids are named after famous celebrities such as Jackie Chan
Check out the Heritage Museum for various exhibits and panels featuring details of the Garden's heritage.
Kids can enjoy the Jacob Ballas Children's Garden, a place for them to have fun and learn a thing or two about plants
Location: 1 Cluny Road, Singapore 259569
Opening Hours: Daily: 5:00am to 12:00am
Entrance Fee: Free
8. Practice Your Cool Tricks At Somerset Skate Park
Are you the type of person that prefers activities over sight-seeing? Well, why not get your hands on a skateboard and hang out with other extreme sports enthusiasts?
Known as one of the best skate parks in Singapore, you'll catch many locals and even kids taking skate lessons and performing different stunts.
Highlights:
Ramps and structures catered to beginners and advanced skaters
Cool street art on the walls to take pictures of
Reminder: Be wary of the kids that are wandering around with their scooters or skateboards.
Location: 121 Somerset Road, Singapore 238166 Singapore
Opening Hours: Daily: 9:00am to 8:30pm
Entrance Fee: Free
9. Bounce Your Way To Singapore's Biggest Trampoline Park
You're never too old for playgrounds! Trampolines are not just meant for children, jumping on trampolines can be a great stress-reliever for adults too!
Being the largest in Singapore, there are more than 28 trampolines to jump from one to another.
Among all the fun things to do in Orchard Road, this tops the list!
If you're worried about your children's safety, they also provide trampoline classes.
Highlights:
Indoor climbing walls
A dedicated dodgeball area and basketball ring
Location: Cineleisure Orchard, 8 Grange Rd, #09-01 Cineleisure, Singapore 239695
Opening Hours: Daily: 10:00am to 10:00pm
Entrance Fee:
1st Hour: SGD25 (General), SGD17 (Child)
Additional hours: SGD21 (General), SGD12 (Child)
10. Experience Living In A Palace At The Istana
Have you ever wondered what it's like being the President of a country?
Here's your chance to get up-close of the Singapore President's office.
Beautiful flora and fauna surround the palace where you could take pictures of.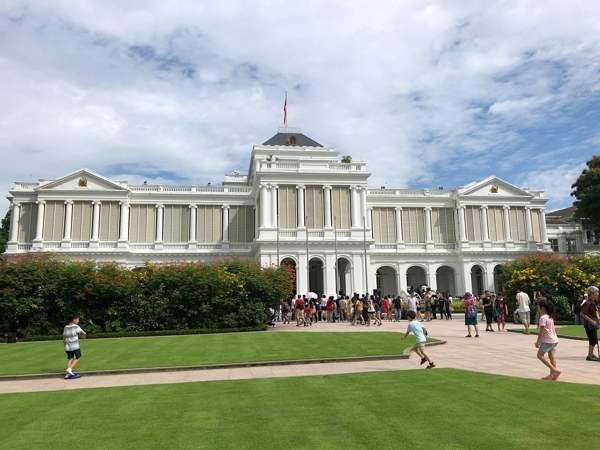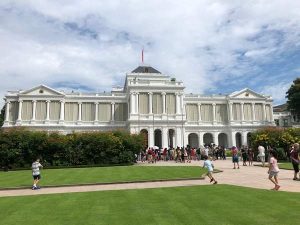 Highlights:
Tours are available to enter the palace. Check out the selected timings here.
Guides containing information of the gardens (it used to be a nutmeg plantation!)
Visit the Istana Heritage Gallery to learn more about the history
Location: 35 Orchard Rd, Singapore 238823
Opening Hours: Daily: 8:30am to 6:00pm
Entrance Fee: Free
11. Sing Your Heart Out At HaveFun Karaoke
Nothing's better than a good ol' karaoke session with your loved ones! Luckily for you, in Orchard Road itself, there are more than 5 places you could sing at.
The best karaoke to visit is HaveFun Karaoke, featuring 28 themed rooms, including Street Racing, Football, Batman and more!
Highlights:
They also have pool tables, darts machines, private cinemas, basketball machines
A bar & grill section for all your BBQ needs
Song choices are available in Mandarin, English, Indonesian and Malaysian
Tip: Make sure to make a reservation in advance as the rooms will be packed and fully booked during peak hours.
Location: 313 Orchard Road #04-25 313@Somerset Singapore 238895
Opening Hours: Daily: 12:00pm to 5:30am
Entrance Fee: Prices start from SGD22.00++ per pax
12. Spend A Relaxing Day Visiting National Museum Of Singapore
Even if you're one of those people who finds museums boring, you'll be captivated by the amazing rich information of Singapore's history and culture.
Also known as the oldest museum in Singapore, many visitors have said to spend nearly 5 hours exploring the entire place!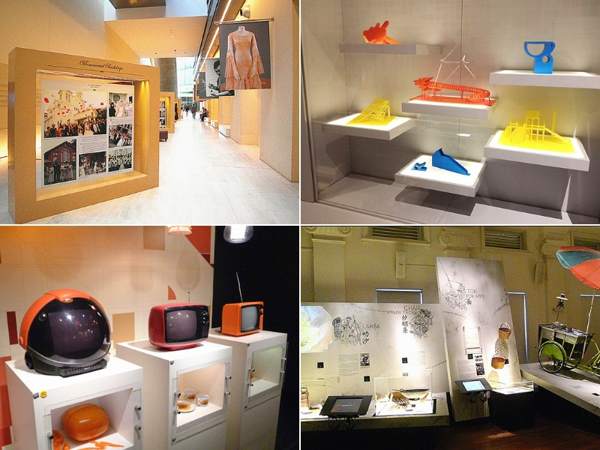 Highlights:
Many historical exhibits with sculptures and paintings
Information of Singapore's flora and fauna
Special digital displays you could fully immerse yourself in
Location: 93 Stamford Rd, Singapore 178897
Opening Hours: Daily: 10:00am to 7:00pm
Entrance Fee:
Singaporean: Free
Non-Singaporean: SGD15 (Adult), SGD10 (Students & Senior Citizens), Free for children aged 6 & below
13. Learn All About Urban Farming At Comcrop
Want to know how you could grow your own greens and herbs at your very own garden?
At Comcrop, you'll get a tour of the farm located on a rooftop.
Highlights:
The plants and greens are all free from pesticides and herbicides
Farmer's Markets are held regularly selling fresh Pesto, Cai Xin and many more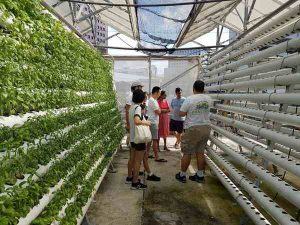 Reminder: You can only visit by making an appointment, on every first Saturday of every month.
Location: #04-01 *Scape, 2 Orchard Link, Singapore 237978
What are you waiting for? Head down to Orchard Road along with your loved ones and spend some quality, fun time surveying every corner of Orchard Road.