Suitable for a half-day trip, Pulau Harimau, which literally means Tiger Island, is located off east coast of Mersing district, Johor.
The island is a hidden treasure in Malaysia where most of the residents wouldn't have been here throughout their lifetime.
It has successfully retained its purity and pristine nature and hence, it offers maximum serenity and tranquillity to visitors.
What are you waiting for?
This interesting and charming island is now waiting for you to discover it from top to bottom.
Why Stay in Pulau Harimau?
Looking down from high up the sky, the landscape of this island looks like a tiger in the middle of the ocean. And that's why Pulau Harimau got its name.
There is no sign of pollution on this island. The water is so clear that you can see fishes and reefs right from the water's surface.
Also read: 10 Amazing Islands In Johor
Pulau Harimau is not a famous tourist destination but amongst the most elegant islands you can ever find in Malaysia, there is no doubt that Pulau Harimau is one of them.
If you ask around those who has been there, no one will tell you how undeveloped and backward the island is. Nevertheless, they'll tell you this amazing and stunning island is definitely worth the trip and you know where your next vacation destination is.
How to Get to Pulau Harimau
Only boat transfer from Mersing Jetty will take you to Pulau Harimau. You'll need to arrange road transfer to Mersing Jetty by your own.
There are a few scheduled boat transfer daily but all of them depend on tidal condition. Tickets can be bought at the counter.
There are direct coach services available daily. You can book your tickets right after checking the Singapore-Mersing bus schedules online. Normally the bus leaves early in the morning. More info: https://causewaylink.com.my/express-bus#tab_jbms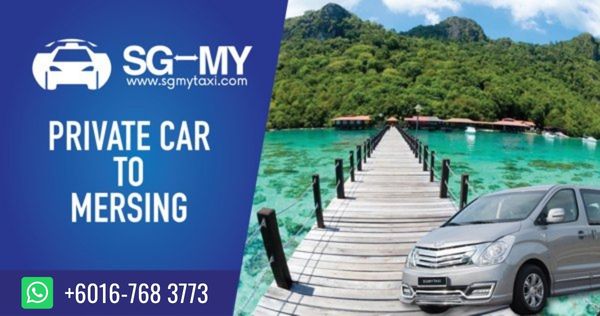 If you travel in group and carry heavy luggage, it's better to get a private car. The leading private car company in Singapore, SGMYTAXI is now offering direct transfer services from any location in Singapore to Mersing Jetty. Online booking is available at SGMYTAXI.
Also read: Pulau Tengah
What to Do in Pulau Harimau
It's a whole new world right after you travel through the giant cavern of Pulau Harimau. You'll be greeted by a natural private pool with turquoise water and here you can enjoy swimming and floating around aimlessly.
On the other side of the island is white sandy beach and the view of the clear blue sky and dazzling ocean is extremely stunning. Don't forget to take pictures of this amazing view.
There is a staircase heading up to the lighthouse that is opened for visitors. At the lighthouse you can enjoy overlooking down and take in wonderful views of the island's unique landscape.
Pulau Harimau is the paradise for divers as the turquoise water has high clarity. Go for scuba diving and snorkelling when you reach here. There are numerous cute fishes and coral reefs waiting for you to get close with them.
Where to Stay in Pulau Harimau
This uninhabited and deserted island has no resort at all. The nearest resorts are Alang's Rawa Resort and Rawa Island Resort located on the nearby island, Rawa Island. These resorts provide island hopping to Pulau Harimau as well.
Also read: 14 Best Beach Resorts in Johor
When is The Best Time to Visit Pulau Harimau
April to September would be the best months to visit Pulau Harimau as the weather is good and the coast is clear for snorkelling, scuba diving and many other interesting activities. If you're fortunate, you even get the chances to see seasonal fishes swimming in the warm water.
Avoid visiting Pulau Harimau when monsoon wind blows, which probably falls between December to February. Rainy days and rough sea could totally ruin your holiday mood because it's too dangerous to go for any activities. Even worse, there are very few ferries or boat to take you there too.