Johor Bahru is situated ONLY 1 km long causeway from Singapore.
During weekends or
public holidays in Singapore
, you can easily find many Singaporeans wandering in Johor Bahru.
But do you know that what are they doing in Johor Bahru?
Or
What cheaper things to buy in Johor Bahru?
In this post, I going to share the 19 things that Singaporeans commonly do when in Johor Bahru.
Let's check it out!
19 Things That Singaporeans Do in Johor Bahru
1. Buy Groceries at Store Outlets or Shopping Malls
Buying groceries in Johor can actually save a lot of money because it's cheaper than in Singapore. With the same value of money spent, you can get more groceries in Johor and sometimes doubled when there's a mega sale.
Also read: 66 Money Changer In Johor Bahru (All Location In JB Area!)
TESCO, Aeon Bukit Indah and KSL City Mall are some places where you can get the freshest groceries at cheaper price. Visit Larkin Wet Market as well for a unique grocery-shopping experience.
2. Buy Personal Care Items at Watsons
We've always heard complains about how expensive the personal care items sold in Singapore.
And this is no longer the headache of Singaporeans after the establishment of Watsons in Johor which sells personal care items and many beauty items at lower price. Plus, there're great discounts throughout the year, making the already cheap items even cheaper!
3. Car Wash, Wax, Polishing and Detailing
Your precious car needs regular maintenance and grooming session. Whether it is car washing, car waxing, car polishing or car detailing, all these services are available in almost all cities of Johor.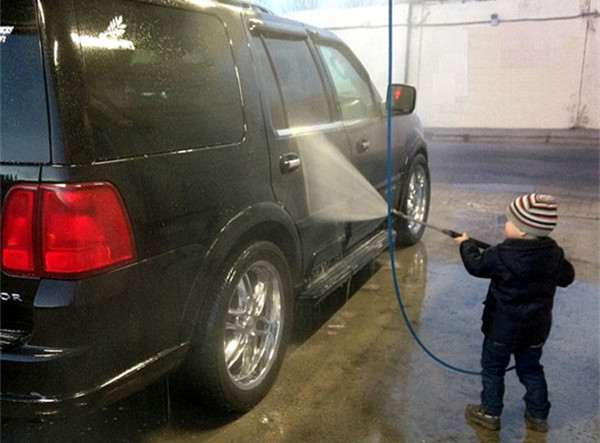 With car services of same quality offered, it's better if you do it all in Johor, at a lower price.
4. Buy Baby Diapers and Powder
One of the reasons of low birth rates in Singapore is probably due to high costs in raising a kid. However, you can cut some costs by buying cheaper and quality guaranteed baby diapers and milk powder in any supermarkets of Johor.
The brands are almost the same and the cut costs can be used in other purposes, this is one of the ways to save money.
5. Pump Petrol at Johor Bahru
Pumping petrol in Johor is how Singaporeans who frequently drive to Johor would normally do. This is simply because of the cheaper petrol offered in Malaysia.
Usually, they will fill their car petrol until full before driving back to Singapore. Most of the petrol stations visited by them are the ones near to the Tuas checkpoint and Woodlands checkpoint.
Aromatic and robust Bak Kut Teh in Johor is truly one of the must-try! Different from the garlicky and peppery flavour in Singapore, most of the Bak Kut Teh in Johor boasts herbal flavour, which is good for health too.
If you compare, there's no restaurant serving the same taste of Bak Kut Teh in Johor. Each is uniquely prepared by the restaurant's secret recipe.
If you travel around, it's hard to fail in finding a seafood restaurant in any cities of Johor.
If you wonder, a seafood meal here is three times cheaper than in Singapore. Hence, many seafood lovers living in Singapore often drive to Johor during weekends, digging into the freshest seafood to satisfy their tummy.
8. Indulge in Dim Sum, Chicken Up Johor Bahru and Anne's Culture
Take pleasure in the delightful food offered all around Johor. There are plenty of dim sum restaurants where you can enjoy the authentic dim sum in cosy ambience.
Visit also the Chicken Up for the trendy Korean fried chicken nowadays. If you're hopping for café, you should not miss out the Anne's Culture, where aromatic coffee and beauty treatments can both be enjoyed under the sole roof.
9. Buy Cigarette
For those who are above 18, you can make use of Johor trip to buy cigarette because we know that the cigarettes sold in Singapore are very expensive. But beware as you can only bring one opened pack of cigarettes through the Singapore checkpoint, or else you'll be fined.
10. Get All Sorts of Traditional Chinese or Malay Medications
There are various traditional medications centre established in Johor where you can get your illness cured in different ways.
Sometimes, you might not get used to the traditional ways of curing illness because the traditional herbal flavour is overpowering for you. But, it has proven to public that many people have recovered after receiving their medications.
11. Put on Braces
Want a perfect smile but the fees cost you an arm and a leg? Then you can consider putting on braces in Johor.
Ask around for the recommended orthodontist there. However, travelling to and fro Johor every month to tighten the braces is quite a hassle process. Think twice if you're not visiting Johor that often.
12. Making Glasses or Replace Glasses in Johor Bahru
Do you a frequent visitor to opticians in Singapore? Due to high costs in making or replacing glasses, some Singaporeans prefer to do it all in Johor.
Besides cutting down expenses, they can spend a day shopping in Johor. Also, opticians in Johor are experienced and friendly too!
13. Play Paintball (More Outdoor Activities in Johor, click here: Outdoor Activities In Johor)
Paintball is the best game ever! A full game of paintball could cost over SGD 100 but in Johor, the price is just its fraction. Truly worth a try, isn't it? You can find most of the operators in Johor Bahru, the major city of Johor. Some of them are Paintball Arena Zone Mall, Dynamic Paintball and AOV Paintball.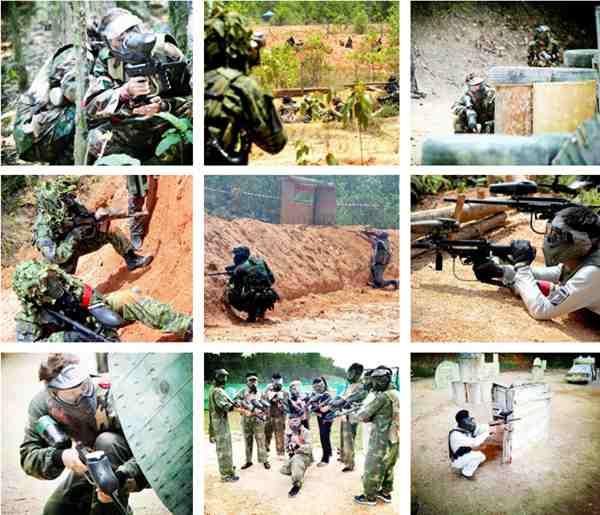 14. Ride The Go-Kart
If you are a fan of exciting and thrilling activity, then you shouldn't miss out the Go-Kart ride.
It offers unlimited fun and you can enjoy rounds after rounds of high-speed ride. The closest place to the checkpoint is Plentong Karting. Best if you ride with friends or family.
15. Go for JB's Unique Cafes Such As The Factory 30 (JWC) etc
Get indulge in café hopping experience while you're in Johor! With the establishment of many one-of-a-kind cafes, you can spend your lazy afternoon in any of them.
Prices are cheaper than Singapore too! Remember not to miss out The Factory 30, a perfect place to chill and it is also one of the biggest cafes in Johor.
16. Watch The Latest Movies in TGV, GSC or MBO Cinema
Most of the cinemas are built in shopping malls of Johor. This is very convenience because whenever you are tired of shopping, you can directly watch a movie for relaxation.
Have you ever experience movie marathon before? You can actually enjoy this in Johor because 1 movie tickets price in Singapore is enough for 2 movies in Johor. Cheap for sure!
17. Satisfy Our Breakfast, Lunch, Tea Break, Dinner and Supper Cravings
Feel free to visit Johor at anytime for the place is brimming with hawker stalls, cafes and restaurants in almost every street. We can guarantee that you will never go thirsty or hungry here even in the midnight.
Wanton noodles, cendol, satay, Johor laksa, asam curry or mee bandung – enjoy meals after meals of these local delights here!
After read it, still don't know where to eat in Johor Bahru? Click here: 65 Food To Eat in Johor Bahru
18. Get Some Traditional Treatment Like Acupuncture, Massage and Spa for Various Ailments
Traditional treatments in Johor can cure various illnesses. Many Singaporeans have come over for foot massages, body massages and acupuncture as these treatments are believed to be good for health.
But what if you are not sick at all? I can tell you that you can still enjoy these treatments which are suitable for releasing stress too.
19. Find The Best Bargains at JB Night Market (Pasar Malam)
At JB night market, swim through the crowds or else you'll be left behind! There are limitless stalls selling food, jewelleries, clothes, technology products and shoes which mesmerize you in every possible way.
If you want to buy them, always bargain for a cheaper price. Sometimes when you are lucky, you can get something that caught your fancy at SGD1 or even less!
Transport To Johor Bahru From Singapore
Before going to Johor Bahru from Singapore, make sure you bring your passport and change your dollars to ringgit in Singapore. Besides that, you also need to plan your transport to Johor Bahru. The most importantly please check the Woodlands & Tuas Checkpoint Live Camera to avoid stuck in traffic jams.