1 Day Trip In Pontian, Johor
Aren't you always wanted to plan an escape from a busy life?
If you have been visiting the typical
Johor attraction
, why not out a different spot – Pontian Johor that brings you to the wonderful nature!
Amazing scenery, yummy food, and great adventure lie within the beautiful town.
Even if just a day trip, there is something special in Pontian that can get your body, mind and soulfully charged.
Let us be your guide in exploring Pontian.
There are many places you can visit and things you can experience while you are in Pontian!
3 Recommended Itineraries For Pontian One Day Trip
Route 1: Ulu Choh Tian Ling Dian > Pekan Nanas Platform Coffee & Homestay > Nictar Farm > Pontian Town (Dinner)
Route 2: Pontian Town (Food Hunting) > Sri Tanjung Leisure Farm > Pontian Town's Mural Panting & "Laman Mahkota" (Park) > Watch Sunset At The Dock of Pontian > Pontian Town (Dinner)
Route 3: Pontian Wholesale Fish Market > Kukup > Tanjung Piai National Park > Pontian Town (Dinner)
How To Go To Pontian Johor From Singapore
1. Private Car From Singapore To Pontian, Johor
Pros:
Pick you up at any location in Singapore at your preferred date and time.
Brings you directly to any attractions places in Pontian, Johor.
Easy to book online and hassle-free.
Need not to alight from car to clear immigration.
Much faster and smoother than taking the bus.
Comfortable as you ride with luxury fleets.
Cons:
Expensive if you travel alone.
Recommended for:
Family with children or elderly.
Friends of 4 to 7.
Price Range: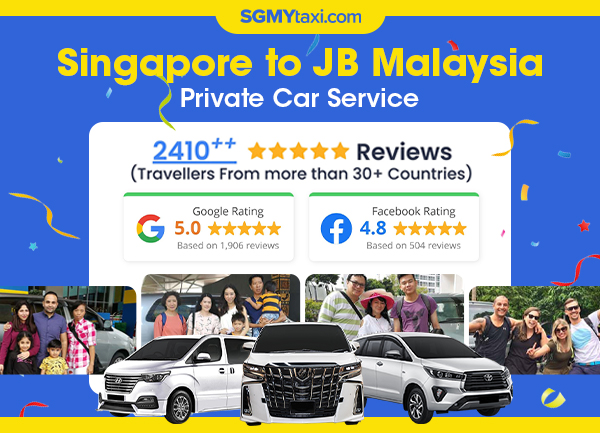 SGMYTAXI is the leading private car company in Singapore. We recommend you to ride with them because their services are highly rated by the Singaporeans. And, without the need of clearing customs, you save up to 1-hour travelling time or even more than that.
The company provides well-maintained fleets that can accommodate up to 7 passengers and luggage. They even provide experienced drivers who are trained in terms of driving skills and courtesy. Surely, you will get a pleasant trip with your loved ones.
Kindly visit their website for detailed booking procedure and pricing.
2. Public Bus From Singapore To Pontian, Johor
Pros:
Cheap
Tickets can be booked online.
Cons:
Alight at every immigration points to clear the customs.
The queue at immigration is extremely long at peak hour.
Hassle if you bring much luggage along.
Recommended for:
Price Range: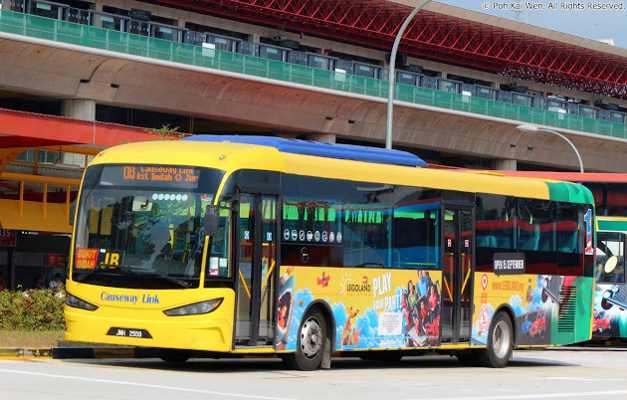 How to take bus from Singapore to Pontian, Johor
Step 1: From Jurong East Interchange, take Causeway Link Bus CW4 to Pontian Bus Terminal in Pontian, Johor. More info, click here: How To Go To Johor Bahru From Singapore. The bus operates daily from 4:15am until 11:00pm and the fare is SGD$4.00 + RM4.20.
Step 2: When you reach Pontian Bus Terminal, take a taxi available to the place you wish to visit.
One Day Trip In Pontian Johor
A day trip to Pontian might be a whole new experience to all of us. But if you plan to do so, a road trip would be the most convenient way.
Also read: 19 Best Short Weekend Getaways From Singapore (Explore The Hidden Gems In Malaysia!)
Pontian is a small coastal town with 60km stretches of shoreline facing the Straits of Malacca. The shoreline will eventually lead you to the southernmost point of Asia.
Along the journey, you'll discover several fisherman's docks, fishing village, pineapple farm, eco-farm, and the wetland national park. All these attractions are suitable for an unforgettable family trip.
Don't forget to try out their highlight dishes – wantan mee which has a different yet unique taste! It can be found in the downtown area. Also, plan a visit to the fishing village – Kukup and enjoy the stunning view of sunset there.
You can even visit the temple to pray for prosperity and health and enjoy a cup of coffee at their traditional coffee shop. See, there are so many things to do in Pontian!
Good news to nature lovers. Pontian homes to many natural wonders that will leave you in awe. It has 3 of the 6 wetlands in Malaysia, namely Kukup, Tanjung Piai, and Pulai River.
In fact, Tanjung Piai was nominated as "The southernmost point of Asia" and those who visit the Tanjung Piai National Park get the chance to closely discover the ecological environment of mangrove forests.
Besides, Pontian has a town named after the word "pineapple" in Malay, called "Pekan Nanas". This is to commemorate the place that was once the second largest supplier of pineapples in the world during 60's. It even has the largest pineapple farm in Johor.
8 Things To Do In Pontian Johor
1. Kukup (龟咯渔村)
Kukup Island is the most southern fishing village in Malaysia as well as Asia. Everything on the island is above the sea and supported by strong pillars. Kukup is the first place in Malaysia that build houses above the sea. Houses, buildings, and roads are well-maintained by the government.
Also read: 9 Jetty, Port & Ferry Terminal In Johor & Their Services
Enveloped by mangrove forests, Kukup houses many creatures that you never have seen before. Most of the villagers work as fishermen or running seafood restaurants and homestay. So, many seafood lovers will come over to enjoy a seafood feast, especially during the weekend.
Recently, the fishing village is equipped with modern facilities to support normal living. Even though the island is developing rapidly, the environment is well-preserved by the government and villagers.
Things to do in Kukup:
Fishing at Century Fishing Village
Have a leisure walk to the largest mangrove island in Malaysia
Climb the aery
Explore the wonderful fishing kelong in Johor
Try the must-try snacks at Kukup
Stay the night at Kukup to enjoy playing mah-jong, playing kong ming lantern and singing karaoke
2. Tanjung Piai National Park (丹绒比艾国家公园)
Tanjung Piai National Park is truly a paradise for nature lovers. Combined the soothing ocean with dense forests, visitors who stay here can enjoy waking up to a calm and wonderful universe, yet sprinkled by the chirping sound of birds.
With the wooden boardwalks built, visitors can avoid walking in the mudflats that makes them dirty. These wooden boardwalks will lead you into the dense mangrove forest. Now, if you look around, you'll find mudskippers, lizards, crabs and many other small creatures surround you.
Eventually, you arrive at the southernmost point of mainland Asia! There's a jetty pointed out to the sea and you can take in the splendid view of Johor Straits.
Things to do in Tanjung Piai National Park:
Go up the observation towers for a better view.
Take photos of at the jetty (the southernmost point of Asia)
Camping
Fishing
Nightwalk
Fireflies Trail
GPS Coordinates: 1.2681° N, 103.5087° E
Contact: +607 – 696 9712
Opening Hours:
Tuesday to Sunday & Public Holidays: 9:00am – 5:00pm
Closed on: Monday
3. Sri Tanjung Leisure Farm (景瑞生态农场)
Sri Tanjung Leisure Farm is an open eco-farm park that can sesame family bonding. It provides a great opportunity for visitors to have close contact with local wildlife as well as tropical plants.
Also read: 31 Things To Do In Johor Bahru (JB)
And this is the reason why children love the farm so much. There are guides who will teach you the ways of petting and feeding the animals in the farm. Those animals include ostriches, goats, birds, raccoon, tortoise, and horses.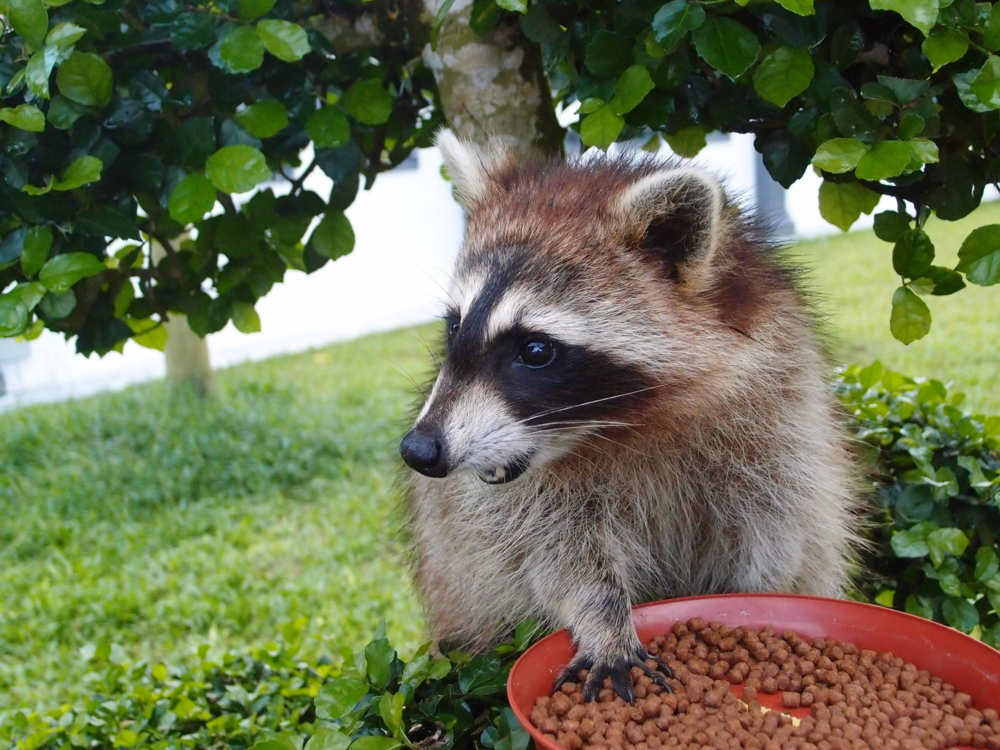 Even though the farm is quite small, the visitors are amazed at how the operator made use of the limited area to offer as many activities as they can. All these activities have a high educational value. So, the farm offers are many things for adults and children to learn.
Things to do in Sri Tanjung Leisure Farm:
Animals feeding
Truck riding
Experience pulling up the well water
DIY: soap making
Planting
Enjoy delicious corn and experience ripping off the corn from the corb
Address:
Ptd 5577, Parit Lan, Kayu Ara Pasong, 82010 Pontian, Johor, Malaysia.
Contact:
+6016 – 708 4860 (Toh Wee Fong) / +6012 – 701 3755 (Poh Ai Boon)
Opening Hours:
Monday to Thursday: 10:00am – 6:00pm
Friday to Sunday & Public Holidays: 10:00am – 6:00pm
Facebook
4. Nictar Farm (黄梨园)
Nictar farm is an endless pineapple plantation that cultivates different kinds of pineapples with different sizes.
Due to the soft swamp soil, the pineapples planted are much juicier and sweeter than other places. Besides pineapples, they also produce pineapple juices, pineapple honey and pineapple chili sauce.
Mr, Lim, the owner of the plantation, raise bees to produce honey too. The bees benefit the plantation by facilitating the growth of pineapples through pollination. Hence, visitors get to see the bees and purchase the 100% pure honey there.
The farm is opened for visitors of all ages. The entrance is free even during the Chinese New Year. There would be tour guide serving you except Chor 1 and Chor 2. You can also make reservations to the owner, Mr. Lim to tour your group around the farm personally.
Things to do in Nictar Farm:
Pineapple plantation navigation
Pick the pineapple and eat them all
Have interactions with bee
Join the pineapple fibers creative workshops
Buy pineapple products
Address:
PTD 2103, Jalan Parit Sikom, 82010 Pontian, Johor, Malaysia.
Contact:
+6012 – 707 2589
Email:
[email protected]
5. Pekan Nanas Platform Coffee & Homestay (北干那那平台咖啡民宿)
Platform Homestay is located in the residential area of Pekan Nanas. The house is easy to find as it stands out among the houses nearby due to the unique design. It has a wooden welcoming signboard that greets every customer gently.
Also read: 13 Top-Rated Batu Pahat Attractions (All You Can Do In Batu Pahat!)
You feel yourself travel back in time while entering the homestay. The inner design is delicately decorated by the owner. Definitely, there's something that surprises you at every corner.
Things to do at Pekan Nanas Platform Coffee and Homestay:
Rest on the tatami in the courtyard
Order their significant coffee
Address:
  Lorong A-4, Taman Sri Pekan Nenas, 81500 Pekan Nanas, Johor, Malaysia.
Phone: +6011-1513 6157
Facebook
6. Pontian Wholesale Fish Market (笨珍巴刹)
Pontian Wholesale Fish Market is referred to as the centre of the town. It is a bidding market rather than just a fish market. And in Malaysia, it is very rare to find a bidding market in town.
The market is crowded early in the morning because the customers will come as early as they can to bid for the freshest fish. The special part about the bidding session is that the customers can only whisper the price instead of shouting out. And the fish will eventually be sold out to the highest bidder.
We noticed that there are Singaporeans carrying big boxes of fishes and seafood back to Singapore. They said this is because the seafood here is very cheap compared to Singapore.
Things to do at Pontian Fresh Seafood Market:
Discover the unknown species of fishes.
Bid for the freshest fish.
Request the restaurants nearby to cook the seafood you purchased according to your liking.
Address: 12/13, Taman Suraya Indah, Jalan Kukup, 82000 Pontian, Johor, Malaysia.
Opening Hours:
Sunday – Saturday: 6:00am – 4:00pm
7. Ah Guang Coffee Shop (笨珍阿光咖啡店)
Besides savouring wantan mee, another highlight food in Pontian is their Hainanese coffee. We recommend you the coffee offered at Ah Guan as it has the most nostalgic flavour in town.
Be mesmerised by the flavour will linger in your mouth for long.
The humble coffee shop has served customers for decades. It opens even during the second day of Chinese New Year.
Address: Jalan Teo Kang Sui Dalam, Kampung Atap, 82000 Pontian, Johor, Malaysia.
8. Rumah Berhala Tian Ling Diann (乌鲁槽天灵殿)
Rumah Berhala Tian Ling Diaan is located almost at the border of Pontian. It was once a small temple but now it owns more than 200 statues of Buddha, considered as the most completed statues in Malaysia.
Also read: Johor Bahru Old Chinese Temple
Every Chinese New Year Eve, the temple attracts thousands of people to burn incense and pray for health and prosperity. During Chor 1 to Chor 3, the temple even offers food to the worshippers for free.
Address: MLO3781, Ulu Choh, 81150 Johor, Malaysia.
Opening Hours:
Monday to Saturday: 7:00am – 5:00pm