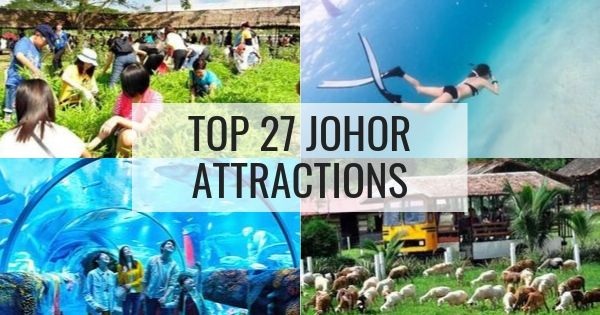 Before you know it, it's the weekend!
Top 27 Johor Bahru Attractions

Waterpark & Theme Park In Johor
Theme parks are a fantastic way to spend time with loved ones!
Be it the famous Legoland or a cartoon-oriented Johor theme park!
1. Legoland Sea Life Malaysia
Its reputation as Malaysia's first international theme park aside:
Legoland Malaysia has been delighting hundreds of foreign and local visitors with their 8 zones with different rides, shows and other attractions!
Furthermore, the latest addition to their list is an ocean aquarium with interactive displays, a touch pool and a viewing tunnel!
Highlights: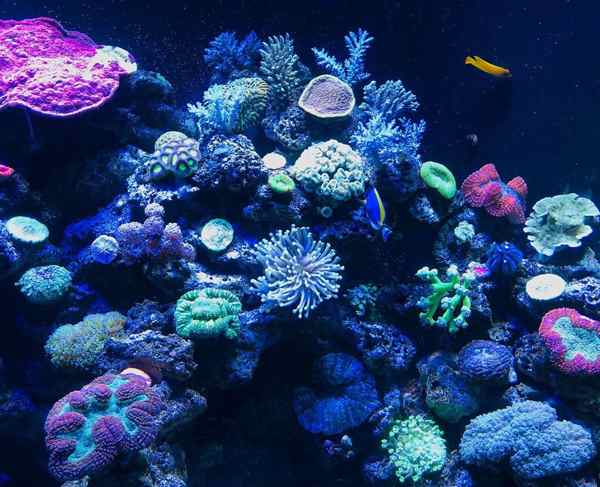 Tips:
Book online if you don't want to waste time queuing up for tickets.
1-Day Combo Ticket is better than 1-Day Sea Life Ticket.
Click here if you want to know more about Legoland ticket package!
2. Desaru Waterpark
There are more water parks around Johor but we'll just touch on the biggest one!
Desaru Waterpark is right along the Desaru coastline and with 4000 acres, it's pretty huge and one of the top Johor attractions you must visit!
Also read: How To Go Desaru Waterpark From Singapore
A plethora of slides and rides await you!
You won't have trouble finding a hotel in this area either!
Highlights:
Largest wave pool in Asia with an artificial beach
Giant kids play area
Riptide and the Kraken's Revenge roller coaster are two of their most exhilarating rides!
Practice or learn surfing in their surf simulator environment
Tips:
No designated smoking area in the whole park
No outside food or drinks are allowed. There are security bag checks!
Lockers are for rent at RM20 for the small ones or RM40 for the large ones
No refunds for bad weather or ride closures
3. Angry Birds Activity Park
Angry Birds Theme Park is inside Komtar JBCC mall.
This indoor theme park is a children's playground and parents may not be so impressed.
But children can bounce to their heart's content here on the trampolines, scramble through the obstacle course or jump into the foam pit!
Besides this, there are games and activities like go-karts!
Highlights:
Close to JB immigration checkpoint
Cinemine – where you can watch or play Angry Birds related videos and games!
Tips:
Best for kids aged between 3-10 years old
Bring your own socks or buy theirs at RM3/pair.
Lockers are available for rent.
Lounge area for parents who want to watch their kids from afar
4. Fanpekka
Yet another JB attractions and mall-based theme park but in Aeon Tebrau.
Other than the kid-friendly gym, there's an area where they can build houses, or pretend that they are a fireman or a doctor!
And there are numerous toys all over too so kids will have an amazing time here while learning new things!
Clean and well-kept facilities and the wonderfully friendly staff will probably entice you back too!
Highlights:
Attached cafe serving all sorts of food
Tips:
Bring along clean socks to avoid the extra charge of RM6/per person for buying socks.
Guardians need to pay to enter, even if the guardian switches place with another family member later.
It can be full of people during a school break or weekend!
Eco Farm & Park In Johor
It's so refreshing to be out among greenery and away from the city once in a while!
Plus, the kids get to experience something new!
5. Kluang UK Farm
When one thinks of Johor eco parks, the first one that comes to mind is the Kluang UK farm!
Part of UK Agro Resort and the largest goat and sheep farm in Malaysia and popular Johor attraction too.
Their 4000 sheep have close to 100 acres of grazing land!
Take a tour around the farm and try some recreational activities!
Highlights:
Wide range of facilities (e.g. farm mart, accommodation, karaoke, restaurant, etc)
Tips:
Farm visit takes about 2-3 hours
Apply mosquito repellent
Road in is bumpy and more suited to a 4WD
6. Desaru Fruit Farm
Back to nature with an educational tour around Desaru Fruit Farm is suitable for both adults and children.
This farm has been accredited by Tourism Malaysia for its conservation efforts and has won awards such as "Best Agro-Tourism" and "Innovative Tourism Attraction – Agro Tourism Conservation".
Apart from exploring the agro-cultural part of this 180 acres farm, you can enjoy the other activities provided.
Highlights:
More than 100 types of fruit trees and plants.
Small petting zoo with educational talks on bee keeping
ATV Riding
Paintball
Go-kart track
All-You-Can Eat Fruit Buffet (enjoy the local seasonal fruits all year round)
Tips:
Guided farm tour takes 45 minutes
Available for Team building and School Children Educational Tour
Accommodation available
7. Zenxin Organic Farm
Growing organic vegetables is a lot more complex than what you see on the surface:
Zenxin Organic Farm is open for visits from the public.
You can either take a tour by yourself either on foot or by cycling around the 100-acre farm.
Learn what it takes to produce organic fruits and vegetables, all without the use of chemical fertilizers and pesticides!
Highlights:
Restaurant on-site that prepares meals using vegetables straight from the farm!
Market to buy their fresh produce
Flower nursery – you can buy gardening supplies here!
Tips:
Go for the morning tours to avoid the midday heat
Wear comfortable shoes and apply mosquito repellent!
Home to some 1000 crocodiles of a certain saltwater species, this crocodile farm is the largest one in Peninsula Malaysia and also one of the top attraction in Johor!
Crocodile keepers are happy to take visitors around and introduce them to some of the scaly residents without the need to provoke them!
Highlights:
See a 155-year-old crocodile!
With supervision (and a fee), you can hold and touch a baby crocodile
You may get to witness feeding time!
There are crocodiles up to 15 feet long!
9. Kukup Fishing Village
A Pontian trip would be incomplete without paying a visit to the 150-year-old Kukup Fishing Village fringed by mangroves at the southern tip of Johor!
There are a few ways to see the village:
Walking
Cycling
Renting a motorcycle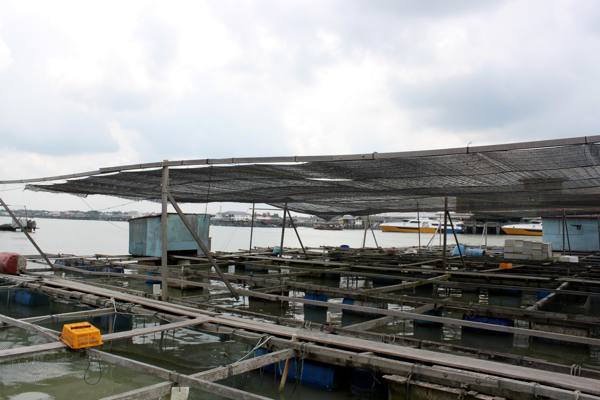 You can even have a go at fishing at kelong (fish farm platforms) in this area!
Sample their seafood and take back some fishy goods like cincalok, belacan, keropok lekor and dried seafood!
Highlights:
Visit one of the last remaining jellyfish-processing houses in Malaysia!
Learn how they make cincalok and keropok lekor
10. Kota Tinggi Firefly Park
There's a place in Kota Tinggi where you can see a swarm of fireflies light up mangroves at night!
Boat tours (each lasting 45 minutes) take visitors up close to see the daily phenomenon that occurs when fireflies are ready to find mates!
Fireflies are sadly, not as common as they once were and that tragedy is likely not going to reverse!
Tips:
Avoid going during a full moon.
Apply mosquito repellent
Life vests are provided
Come before 7:30pm
11. Rider Lodge
Fancy going horse riding in Johor?
There are a total of 8 stables in Johor where you can do this! One of them is Riders Lodge.
At Riders Lodge, you can have the pleasure of riding a horse regardless of your former riding background (or lack thereof) and experience!
The stables offer a few packages complete with lodging and many activities such as:
Riding lessons and programs
Riding camps of different duration
Riding trails
Highlights:
The stables are open any day of the year!
Family bonding activity
Children can try riding here too!
Tips:
Good spot for a wedding photoshoot!
12. Desaru Beach
Making a Desaru trip?
It only takes one and a half hour's drive from Singapore!
Stop by Desaru beach to catch the sea breeze and relax a little!
Also read: What Should You Do In Desaru: (Top 13 Things To Do In Desaru, Schedule Now)
The sand on this 6 kilometre stretch of beach is fairly white and clean!
It can be very windy here but when it's not, you can go for a swim or try out some water sports like parasailing in the warm water!
Otherwise, watch the sunset or just lounge on the beach!
13. Kota Tinggi Waterfall
Right along with other Johor outdoor activities:
Is spending some time being one with nature at Kota Tinggi Waterfalls!
There are two waterfalls here:
Both are good for swimming and you can even rent a tube to float leisurely on the water too!
A resort is nearby with a couple of slides close to one of the waterfalls.
Highlights:
Hiking trails and camping areas are available
There are grassy areas in case you want to have a picnic
Tips:
Do be careful over the slippery rocks!
The water is colder than you expect!
Don't jump into the water! There may be rocks you cannot see!
14. Tanjung Piai
Nature lovers must take note of the national park at Tanjung Piai!
The park is right at the most southern tip of Peninsula Malaysia and encompasses almost 1000 hectares of mangrove swamps and mudflats!
There is a vast diversity of plant life and animal life that you can find here!
An elevated boardwalk 1200 meters in length makes it incredibly easy for visitors to explore the national park!
Highlights:
2 observation towers with views of the mangroves below
You can stay at the campsites if you want
They have a mangrove education program
Tips:
Avoid wearing brightly colored clothes and shiny accessories
Wear comfortable walking shoes, sunscreen and a hat
Don't feed the monkeys!
Best Island Near Johor Bahru
Did you know that there are a series of islands close to Johor?
The most famous of them is Tioman Island but there are others just like it that are less commercialized and just as beautiful!
Just be sure to avoid going towards the end of the year as monsoon season approaches! Unless you're going for surfing!
15. Tioman Island
Pulau Tioman is one of the islands accessible from Mersing Jetty or Tanjung Gemok Jetty.
The infrastructure is more sophisticated which is great if you plan to see more of the island than just around your resort!
You have more dining options, snorkeling area and more things to do in Tioman island!
There are resorts for budget travellers and those who can afford pure luxury at the more exclusive corners of the island!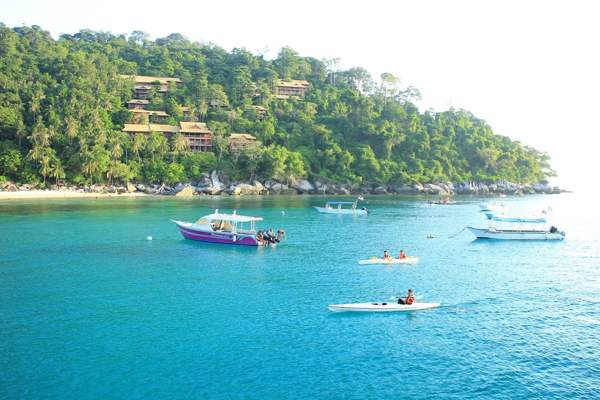 Highlights:
Plenty of hiking trails
This island has a clinic and duty-free shop
The most popular attraction in Johor
Tips:
Bring insect repellent as some beaches have sandflies!
Water clarity is best during the summer but this is when the island is the busiest too!
16. Rawa Island
With noticeably fewer tourists here on Pulau Rawa, You can appreciate its natural beauty more!
The best part is you don't have to take a boat trip out for snorkeling as the waters close to Rawa Island are already teeming with fish!
Also read: Stulang Laut
There are only 2 resorts on the island and both charge equally high for at least 2 nights on the island!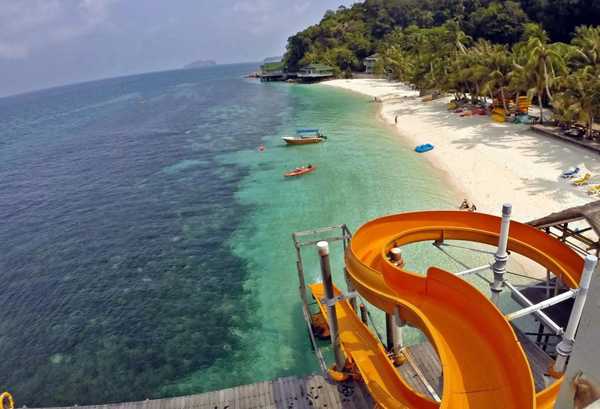 Highlights:
There is a PADI certified dive center on the island
Tips:
Pack a basic medical kit with you as there isn't any clinic here!
If you bring alcohol, you will be charged corkage fees
Don't count on having stable WiFi here!
17. Sibu Island
Pulau Sibu (or Sibu Island) is another island paradise on this list!
You can only get here from Tanjung Leman Jetty (south of Mersing).
Like Tioman Island and Rawa Island, Sibu Island is part of the Johor Marine Park.
But unlike the other two islands, sea caves and old shipwrecks are common around this island.
Activities that you can do on Sibu Island include:
Windsurfing
Sailing
Scuba diving
Snorkelling
Angling
Highlights:
The boat trip is very short – just 20 minutes' from the jetty
Closest Johor island to Singapore (3 hours total)
True island-feel (no roads!)
Tips:
Not suitable for shore diving
Except in the resorts, there are no other shops or restaurants around
Must-Visit Shopping Mall In Johor Bahru
Sometimes you just can't ignore the call of the shops!
Especially with the attractive exchange rates between Singapore and Malaysia!
18. Johor Premium Outlets (JPO)
Boasting a total of 150 branded stores:
Johor Premium Outlets is your one-stop destination for famous designer brands like Armani, DKNY, Tory Burch, Versace and more!
It's fun to explore the open-air arcades and dip in and out of your favorite stores!
And there are daily deals of up to 65% here!
When you need a breather from all the shopping, you can plop down next to the fountain with an ice-cream from Godiva!
Tips:
Do some research first on the latest discounts on brands you're interested in via their social media
There is a food court in addition to all the other dining options
The ATM machine is at the entrance
19. MidValley Southkey
Johor is brimming with shopping malls and one of the newest ones is Midvalley JB.
The main anchors here are the Village Grocer and SOGO department store!
Also read: JB New Shopping Mall
Much like its counterpart in Kuala Lumpur:
Midvalley Southkey has a North, Center and South court!
And joining these are a myriad of other shops that will satisfy any shopaholic!
You can find Michael Kors, Coach, Daiso, Uniqlo, Harvey Norman, L'Occitane, Adidas Original and Family Mart here!
Foodies will be eager to try the tantalizing selection of restaurants on the higher floors of the mall!
Culture & Historical Places In Johor Bahru
Go beyond the glossy exterior of shopping malls and wallet-friendly seafood and discover more about Johor's past at any of these historical places!
20. Glass Temple Johor Bahru
You'll not want to miss the first contender in this Johor attraction list!
This stunning Hindu temple, Arulmigu Sri Rajakaliamman Glass Temple is one of the oldest in Johor!
It is made of an incredible number of colored glass pieces – around 300,000!
Large enough to fit 1500 devotees at a time and open to visitors.
Admire the glass on the pillars, walls, floors, and the beautiful reflection of the crystal chandeliers in the floors too!
There is a wall mural in this temple that begs for a closer look:
It depicts a heartwarming message harmony among humans and animals!
21. Tiong Hua Chinese Heritage Museum
Tiong Hua Chinese Heritage Museum is a historical place in Johor you can visit to gain insight into the history of Chinese immigrants in Johor.
The museum has four storeys in total with English signage to explain the unique skills between different Chinese dialects that chose to make Johor their home.
There is a specific historical period on each floor of the museum.
Collections of once-personal artifacts like musical instruments, photos, coins and porcelain ornaments are on display for viewing.
22. Istana Besar JB
Once the home of the Sultan of Johor: Istana Besar is the impressive Royal Palace during Sultan Abu Bakar's rule.
The mostly white exterior of the palace is a perfect blend of both Malay and European influence!
Complete with a dome roof at the top of the building!
A striking blue roof complements the overall design!
Visitors are welcome to see the royal collection of antiques and other heirlooms on display at the Royal Abu Bakar Museum too!
23. Johor Bahru Old Chinese Temple
In the midst of modern buildings is the Old Chinese Temple in Johor Bahru.
It represents unity among five Chinese clans – "Teochew", "Hokkien", "Hakka", Cantonese" and "Hainan" for over 140 years now.
At one point, these different clans were at odds with one another.
The temple served to bring them together in a commonplace of worship.
Highlights:
Bronze bell that dates back to 1875
See the ornate chariots used in former chingays for when the deities are carried out to bless the city in a grand procession
The annual chingay (柔佛古庙出游 or 古庙游神) occurs during the 18th to 22nd day of the first lunar month and lasts for 5 days
24. Sultan Abu Bakar State Mosque
Sultan Abu Bakar State Mosque sits along Jalan Skudai in Johor Bahru at the top of a hill, overlooking the Straits of Johor.
Dating back to 1892 and 1900, this is Johor's official state mosque with a capacity to accommodate up to 2,000 devotees.
The architect, Tuan Haji Mohamed Arif bin Punak's intentions are apparent in the design of the mosque:
It features both English Victorian and Malay/Moorish elements and the minarets even look like old British clock towers!
Highlights:
Other local Johor Bahru attractions close by that have connections to the mosque – Like the Abu Bakar Monument and Royal Abu Bakar Museum.
Tips:
You can enter the mosque regardless of your religion
Dress appropriately!
Do not wear shoes and socks inside
25. Jalan Tan Hiok Nee (Heritage Street)
Jalan Tan Hiok Nee together with two other streets, Jalan Trus and Jalan Dhoby make up Johor's heritage quarter!
Also read: Jalan Wong Ah Fook Johor Bahru Most Famous Tourist Spot In JB!
Jalan Tan Hiok Nee has an array of cafes and restaurants that bring life back to the post-World War II shophouses that line the street!
You can still find old gems here like the herbal drink stall that has been in business for many generations!
Try the delicious chicken chop by IT Roo Cafe!
Tips:
10 minutes' walk from Johor Bahru City Square Mall
26. Yong Peng Temple
The large and colorful Fortune Dragon Statue (total length of ~100 meters) at Yong Peng Temple is clearly what sets this temple apart from the rest!
Also read: One Day Trip In Yong Peng Johor (Include Yong Peng 1-Day Itinerary)
You can go through the dragon from its mouth and exit through the tail!
Inside the dragon:
There are many Chinese paintings that tell Buddhist stories and lore – don't fret!
There are captions in 3 languages – English, Malay and Chinese!
Tips:
No photography is allowed within the dragon gallery
There are a total of 144 steps inside the dragon and air-conditioning inside the dragon
27. Laman Mahkota Istana Bukit Serene
The eye-catching crown arch in front of Istana Bukit Serene is one of the most noticeable landmarks and attractions in Johor.
It was a present from the Sultan of Johor to the people!
As the official residence for the Sultan of Johor, Istana Bukit Serene is not open to the public.
But even though you cannot enter the grounds, you can still marvel from a distance and of course, snap a photo or two!
Highlights:
Good view of the impressive palace and grounds
Beautiful 35m tall tower can be seen
Tips:
Go in the evening when it's cooler
No toilets around this area