Pulau Tinggi offers too much that no one can ever get bored during their stay.
Located 30km off the east coast of Mersing, Pulau Tinggi is a mysterious tropical island perfect for a weekend escape from the busy city.
Surrounded by clear blue water and covered by decent rainforest at the interior, this secluded island is well-known for natural beauty and serenity.
And with warm and high clarity water, it is a heaven to divers and snorkelers to explore the underwater world.
Why Stay in Pulau Tinggi?
Pulau Tinggi has the highest hill among the surrounding islands and "Tinggi" means high in English. It homes to an extinct volcano, Mount Semudu that rises 2000ft or 600m above sea level.
Also read: Pulau Harimau
During old times, the Chinese seamen called Pulau Tinggi "The General's Hat Island" due to the hat shape (cone shape) of Mount Semudu at first glimpse.
Budget travellers who prefer quiet getaway can consider Pulau Tinggi as their next vacation destination. The island only has around 500 villagers spreading over 3 villages. It offers stretches of white sandy beach for you to lay back and enjoy stunning view of dazzling ocean.
Being a part of Marine Park, Pulau Tinggi homes to abundant of marine life as well as enchanting coral reefs.
Visitors can go for scuba diving and snorkelling to get up close with them. Children can also join snorkelling and feed the fish near the shore.
Also read: 10 Awesome Island In Johor To Check Out
How To Get To Pulau Tinggi
Option 1: Private Car From Singapore To Tanjung Leman Jetty (Most Convenient & Comfortable Way)
Feel that public transport is inconvenient and tiring? Then hire a private car at SGMYTAXI.com. It is a direct private transfer service from any pick-up point in Singapore to Tanjung Leman at affordable price.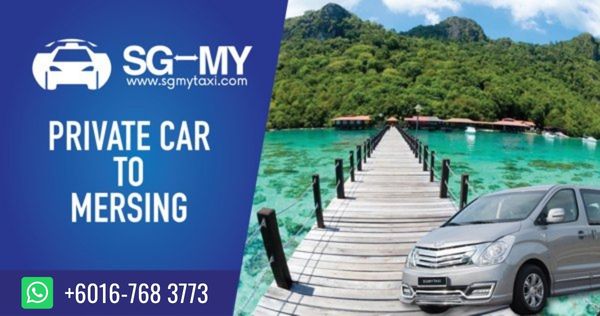 They have 7 to 10 seaters MPV fleets and experienced and polite driver to serve you the best they can.
Option 2: Take Public Bus & Taxi From Singapore To Tanjung Leman Jetty
From Singapore, board any buses that are heading to Larkin Bus Terminal in Johor. Then, board bus 277 from Larkin Bus Terminal and alight from the bus when it reaches terminal point, Kota Tinggi Bus Terminal.
Also read: How To Get To Tanjung Gemok Jetty From Senai Airport (2 Simple Ways)
After that, take a taxi to Tanjung Leman as no bus will bring you there. And if you are at Mersing town, there are local buses taking you to Tanjung Leman.
For more details about Mersing, check here: Top 9 Things To Do In Mersing
Boat transfer From Tanjung Leman Jetty To Pulau Tinggi
Pulau Tinggi is accessible from Tanjung Leman Jetty and Mersing jetty. But normally the resort will arrange a 45 minutes speedboat transfer departing from Tanjung Leman Jetty. A Tanjung Leman, pay RM5 per person for a jetty fee. Children below 4 years old are free of charge.
What to Do in Pulau Tinggi
There are many activities you can enjoy on Pulau Tinggi and below are just the highlight activities.
1. Island Hopping at Pulau Tinggi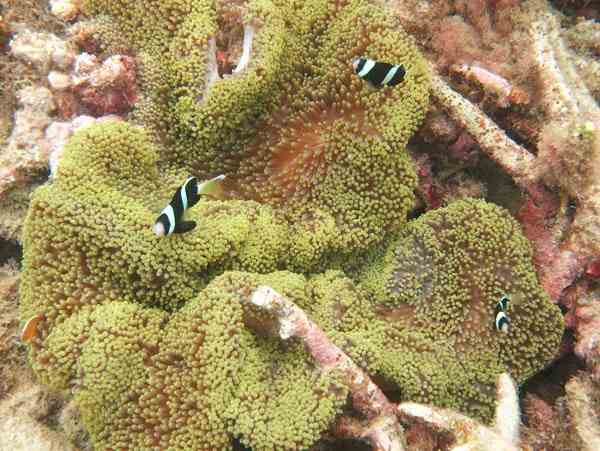 Get sail and hop on to nearby pristine islands to fill your holiday moments fun. You can even go for snorkelling at the nearby island.
2. Hike to Mount Semundu at Pulau Tinggi
This challenging yet exciting hike takes around 3 hours to the peak of Mount Semundu. As soon as you reach the top, take in the wonderful view of Pulau Tinggi and its surrounding islands. You'll realise that all the hard work pays off immediately.
3. Snorkelling & Scuba Diving at Pulau Tinggi
Pulau Tinggi is a heaven to snorkelers and divers as there are many ideal diving spots all around the island. It offers clear water that allows them to see the reefs and fishes clearly.
Also read: How To Get To Rawa Island From Singapore
4. Jungle Trekking to Waterfall at Pulau Tinggi
There is a path to waterfall with a beautiful lagoon hidden in the tropical rainforest. Guide from resort will lead you throughout this 45 minutes journey.
5. Visit Turtle Hatchery at Tinggi Island
Turtle Hatchery is a place where turtle eggs are gathered. After they are born, the little turtles are returned back into sea. Visitors can see how turtle eggs are hatched here.
6. Sightseeing Fireflies at Night at Tinggi Island
There is a boat tour to mangrove swamps organised by Tad Marine Resort. In the evening, visitors can enjoy being surrounded by the blinking fireflies while the boatman sails through the forest.
7. Kayaking at Tinggi Island
Rent a kayak from resort and take pleasure in sailing around Pulau Tinggi. It offers unlimited fun and you can enjoy sailing with friends or family.
Where to Stay in Pulau Tinggi
1. TAd Marine Resort
By providing a peaceful and serene environment, Tad Marine Resort is perfect for romantic getaway, corporate retreats and family vacations. Most of the visitors choose to stay here due to their warm hospitality and they offer wide array of exciting activities.
The resort features 88 comfortable rooms that include deluxe room, standard room, deluxe suite and family suite. In every room, LED TV and tea & coffee making facilities are provided to ensure a pleasant stay. The adjoining restaurant even offers a warm ambience for dining.
The most popular activities offered by the resort that you shouldn't miss out are jungle trekking to waterfall, excursion to mangrove swamps and snorkelling trips. Also, immerse yourself in other exciting activities that include island hopping, swimming, kayaking and scuba diving.
Also read: 15 Best Beach Resorts in Johor You'll Absolutely Love
To provide utmost comfort, the resort offers Jacuzzi and spa treatments to rejuvenate your body, mind and souls. Also, the resort comes with an outdoor pool and karaoke room for relaxation.
Address: Kampung Pasir Panjang, Pulau Tinggi, 86800 Mersing, Johor, Malaysia
Tel: +6012 – 908 9929
Email:
[email protected]
2. Shaz Resort Pulau Tinggi
Enveloped by decent rainforest and shining ocean, Shaz Resort boasts a private beach with fine white sands. It offers unlimited privacy and serenity where you can totally get indulged in this wonderful world.
Every morning, enjoy open your eyes to the beautiful nature as all the rooms come with either a sea view or garden view.
There are standard queen rooms, standard twin rooms, superior double rooms, deluxe twin rooms and family rooms that feature air conditioning, television and attached bathroom.
Featuring BBQ facilities, guests can enjoy BBQ dinner with their loved ones at the beach. The on-site restaurant even offers a la carte menu and buffet meals.
In case it's raining or the weather is unfavourable for outdoor activities, the resort offers indoor games room and karaoke to entertain the guests. Shops are available around for those who wants to buy souvenirs for friends.
Address: Lot 44, Kampung Penaga, Pulau Tinggi, 86800 Kampung Penaga, Malaysia
3. Chalet Tok Mok Pulau Tinggi
Set in an idyllic setting, Chalet Tok Mok is situated in Pulau Tinggi's main village, Tanjung Balang. Guests who stay here get to experience kampung lifestyle to fullest and therefore, it attracts lots of tourists who wish to experience local living.
For accommodation, the resort offers wooden chalets overlooking the sea. Basic amenities such as soft beds, private toilets and fans are provided. In order to offer a comprehensive local living, they only provide basic facilities but they compensate their lack with warm hospitality.
There is a simple dining hall where guests can enjoy their meals. For business travellers, a big conference room is provided for meeting and other purposes.
The place is cosy and breezy especially at night and the resort recommends guests to go for leisurely stroll along the beach. Besides offering interesting fishing trip, the resort also provides karaoke for entertainment.
Contact Person: Mr. Kamarol (Resort Manager)
Tel: +6013 – 763 2074
When is The Best Time to Visit Pulau Tinggi
To get the best weather, visit Pulau Tinggi in between April to September. Do not visit the island especially from December to February because monsoon winds blows strongly. You can hardly get a boat transfer to the island due to the bad tidal condition.
In June and July you can get sunny days almost everyday. It simply means that you can enjoy any activities throughout the day. It's also great for scuba diving and snorkelling as the water has a extremely high clarity.
Travel Tips to Pulau Tinggi
Bring insect repellents to protect yourself from bloodsucker insects.
Bring some medicine as there is no clinic and hospital.